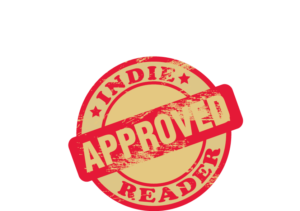 A History of Silence (Book 1 of the Heartland Trilogy) received a 4+ star review, making it an IndieReader Approved title.
Following find an interview with author Cynthia J. Bogard.
What is the name of the book and when was it published?
A History of Silence (Book 1 of the Heartland Trilogy), published by Atmosphere Press. It will be published March 7, 2023.
What's the book's first line?
"Professor Johnny Wharton the Fifth had finally found the ultimate way to keep us all talking about him. He'd gotten himself murdered…"
What's the book about? Give us the "pitch".
Four women, unknowingly bound together by one man's violent past.
As the lives of these four women intertwine in unexpected ways, each learns the past can't be conquered until it's confronted, and its secrets revealed — and shared.
A History of Silence is about women negotiating the perils of the patriarchy and striving to find their path.
A History of Silence was driven by these individual-level questions:  How do women cope with trauma and grief? How do they go forward despite what has happened to them?
A History of Silence tries to contend with this society-level question: How does the cultural residue of America's original sin (the enslavement of people forcibly brought here from Africa) haunt us still?
What inspired you to write the book? A particular person? An event?
The novel is based on a story I heard from my co-worker, Sylvia, decades ago when I worked as a developmental editor for the government research institute in Kuwait. I dedicated the book to her in thanks for starting me thinking about a plot to explain what she saw. Without giving away too much of the novel, Sylvia went to the funeral of a murdered male colleague at the college where she'd been teaching and noticed what Maddie noticed in the prologue.
What's the main reason someone should really read this book?
Read this book if you are a woman or care about a woman who has suffered sexual trauma. This book is about surviving, about getting through to the other side, and thriving there.
Read this book if you have been assaulted or insulted by homophobia, institutional racism, or good-ol'-boy power structures. This book is about the power of truth-telling to confront what oppresses us.
Read this book if you want to experience how finding your courage and finding your voice can lead to reconnection, love, and self-empowerment.
What's the most distinctive thing about the main character?  Who-real or fictional-would you say the character reminds you of?
The beauty of A History of Silence is that there is no main character. Instead, there are four women: a lesbian professor grieving the loss of her interracial relationship; a scarred graduate student hoping to start over; an estranged daughter on the edge of self-destruction; and a mother longing to reconnect with her daughter. And Roz, a woman who must find every ounce of courage she possesses to find a way to live with herself. What's most distinctive about all of them is the courage they find to reshape their lives.
When did you first decide to become an author?
I've been a published writer for many decades, but all of it was academic writing. I wandered into being a novelist during the pandemic. It has been entrancing and so much fun.
Is this the first book you've written?
I have written an academic book (on homelessness) and have had articles in several academic works. I've also published a good number of articles in academic journals. But this is the first novel I've written. The second novel in this trilogy — Beach of the Dead — is also written and contracted with Atmosphere Press. I'm working on my third novel now.
What do you do for work when you're not writing?
I am a recently retired Professor of Sociology and Women's Studies (at Hofstra University, NY). I retired a bit earlier than planned during the pandemic. Now, my other job besides writing is marketing my novel!
How much time do you generally spend on your writing?
I try to spend three hours of my day on writing — so about 20 hours a week. The rest of my work week (for now) is spent on marketing as my book is about to debut.
What's the best and the hardest part of being an indie?
The best part is retaining control over the content, page length, cover, and my social media presence.  The hardest part is having to participate so much in marketing my novel.  I'd rather be writing!
What's a great piece of advice that you can share with fellow indie authors?
There is a way that's right for you to get your words out into the world. Keep working to find it. Meanwhile, keep writing and honing your craft.
Would you go traditional if a publisher came calling?  If so, why?
I'd be tempted, so someone else could do the marketing. If going traditional enabled me to spend all my time writing, I'd be very tempted. But I've also heard some horror stories about traditional publishers. I would tread carefully. I'm under no illusions, though.
Is there something in particular that motivates you (fame? fortune?)
I have stories inside me longing to be told. So many stories, so little time. I'm motivated by my characters and the need to make their lives real.
Which writer, living or dead, do you most admire?
George Orwell (1984) for his profound insights on politics;
Charlotte Bronte (Jane Eyre) for inventing the female quest novel
Tony Morrison and Margaret Atwood for writing women's lives in three dimensions.
Which book do you wish you could have written?
A Christmas Carol, by Charles Dickens (He single-handedly made the holiday a time for generosity and care towards others.)