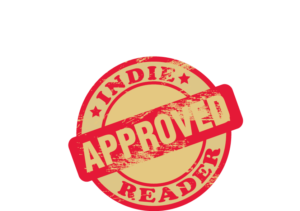 Butterfly Awakens: A Memoir of Transformation Through Grief received a 4+ star review, making it an IndieReader Approved title.
Following find an interview with author Meg Nocero.
What is the name of the book, and when was it published?
Butterfly Awakens: A Memoir of Transformation Through Grief published September 7, 2021.
What's the book's first line? 
Call me Butterfly—this may not be my real name, but its symbolism aligns with my soul.
What's the book about? Give us the "pitch." 
One woman's dark night leads her on a journey to find her light—a must-read spiritual memoir of transformation and hope.
Forty-something Italian-American immigration attorney moves through life-altering grief after her beloved mother dies from breast cancer. Questioning her life purpose, Meg resigns from her federal career to search for the lighthouse she saw in a vision before her mother passes, leading her to walk El Camino de Santiago in Spain.
 What inspired you to write the book? A particular person? An event? 
In April of 2011, not only did I lose my mother to breast cancer, but I also lost my way. I retreated into my closet and did not want to come out and face a world without my mother. I showed up for my responsibilities at work and home, but I fell into a depression and did not want to live anymore. It was a terrifying feeling. My kids were 2 and 8 years old when my mother passed away. I knew that I could not abandon them, but the sadness and disillusionment enveloped me. 
When I was moving through grief, I promised that I would keep going to share a better story for my life, healing myself and in service to others. The metamorphosis of the Butterfly and the guidance of the lighthouse were symbols that stood foremost in my mind. I chose never to give up, do the hard things that surround transformation, and in the end, embrace my inner beauty—writing all about what unfolded so I could inspire others. I wanted other people to know that there is always light, even in the darkness and that they are more than enough, just be authentic. And to offer hope to those who were where I was when my mother died, I intended to share my story to inspire others to keep going and reach out for help when they need it, never giving up themselves.
What's the main reason someone should really read this book? 
My book offers hope and inspiration, especially if one feels stuck in a dark place, unsure if a light is at the end of the tunnel. My book is like a lighthouse that offers help navigating through rough waters and represents strength, guidance, and hope.  
If they made your book into a movie, who would you like to see play the main character(s)? 
My book is a memoir-
Meg- Marisa Tomei
Richard- Keanu Reeves
Alicia- Rachel Weiss
Denise- Oprah Winfrey
Rita- America Ferrera
When did you first decide to become an author?
I have always had a journaling practice—using writing as a tool to work out so much. So I looked for a way to navigate the grieving process and started to write as a healing tool. I started simply. I would wake in the morning and read from a book that resonated with me. When a quote or a passage spoke to me, I grabbed my journal and channeled at least three pages of longhand about what I felt my mother would want to communicate to me about it. One day led to the next, and this routine led me to complete my guide that I would later call The Magical Guide to Bliss: Daily Keys to Unlock Your Dreams, Spirit & Inner Bliss. I intended to empower myself to figure out how to will myself back to life, step into the unknown, and wake up to life again. In addition to allowing me to feel connected to my mom, it helped me muster the courage to make a career change after 20 years as a federal prosecutor. The writing was the first step towards what helped me trust my transformation; it was my cocoon, a safe place to strengthen my budding wings so that I could imagine metamorphosis into a beautiful butterfly.
I remember thinking how easy it is to get stuck in life, far short of where I wanted to be, and I felt trapped by pain and despaired that the suffering was all that there is; that bliss is just a myth. I started to get intentional with my life. Paying attention to the people, places, and things that would show up every day, I became excited about my present and future again. At an all-time low, I begged the universal divine for assistance. I promised that when I did emerge triumphantly, I would share the vulnerability of my story to inspire others not to lose hope and give up on their dreams if they find themselves in darkness. I wanted my story of transformation through grief to one day be the light for others—the greatest gift is for someone to look at you and say, because of you, I didn't give up. That helped me fight my way out of my darkness. 
And, some of the events that occurred as I learned to love myself unconditionally were truly extraordinary. When Oprah's "Live the Life You Want 2014" came to Miami, it catapulted me to take the final step and truly live the life I wanted as a published author. Oprah bought me up on stage, and as they say, the rest is history; in this case, a trilogy—The Magical Guide to Bliss, Daily Keys to unlock Your Dreams, Spirit & Inner Bliss, Sparkle & Shine: 108 M.A.N.T.R.A.s to Brighten Your Day and Lighten Your Way and finally my memoir, Butterfly Awakens!
"I will never forget Oprah looking me in the eyes, saying to me, "this is your moment, Meg, don't miss it; it is time to live the life you want!" And so, I have! And the most fantastic thing is that I have brought many others with me.
Is this the first book you've written? 
No, Butterfly Awakens is the third award-winning book in my Butterflies & Bliss Trilogy: The Magical Guide to Bliss, Daily Keys to Unlock Your Dreams, Spirit & Inner Bliss, Sparkle & Shine: 108 M.A.N.T.R.A.s to Brighten Your Day and Lighten Your Way, and finally Butterfly Awakens: A Memoir of Transformation Through Grief.
What do you do for work when you're not writing?
Because I have over 20 years of experience as a federal prosecutor, I now work with lawyers and other professionals as an empowerment coach. I host a YouTube channel and a podcast called Manifesting with Meg: Conversations with Extraordinary People. I also host two I.G. Lives: one called Amazing Authors! and the other Butterflies Breakin' it Down! I am a keynote speaker (TEDx included) and a guest on many podcasts. 
 What's the best and the hardest part of being an indie? 
The best thing is meeting and collaborating with so many creative people who have taught me every day—this made an already steep learning curve easier to navigate. The hardest part of being an Indie is marketing and getting my book in front of the perfect audience.
What's a great piece of advice that you can share with fellow indie authors?
I wrote this before I resigned from my federal job to embark on my dream as an author, and it is still a great reminder to me: 
And as I sit here ready to write my final mission statement, out comes just two simple words: I QUIT!
 I QUIT a job where I can no longer develop my talent.
 I QUIT and take off the golden handcuffs that have kept me tied to something that no longer serves me.
 I QUIT fear.
 I QUIT seeking approval from others. I QUIT needing that approval to know my worth.
 I QUIT beating myself up mentally.
 I QUIT sabotaging my peace and freedom.
 I QUIT not believing in myself and my purpose.
 I QUIT, not paying attention to the signs that tell me that it is time to move on.
 And I grab onto BLISS!
I am changing the negative charge of "I QUIT" to a positive one. One that allows me to follow my dreams, bliss, and calling here on Earth. Quitting is not a failure; it is a sign of success. To know when it is time to move on and have the courage to step out on your next adventure into the unknown, even though you may be terrified, is such a badge of honor. Such a gift to yourself. Such a gift to the world. Because this world needs more happy people, who let go of a state of depression and anxiety and choose to claim their joy and go for it!
So I leave you all with this, if you stay where you are, make sure you are passionate about it and look for the lessons to be learned. But when there comes a time when you are no longer satisfied, answer that call like a hero and fearlessly and courageously (with your angels by your side) open the next door that awaits. Only then will you discover the endless possibilities for you. You can say, "I PERSIST!"
Is there something in particular that motivates you (fame? fortune?)
I love and feel privileged to be in a creative field where I can inspire others to come alive to the beauty of their dreams. 
Which writer, living or dead, do you most admire? 
I have three: Paulo Coelho, Liz Gilbert, and Neville Goddard.