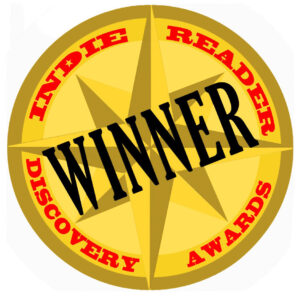 Learning in Lockdown: A Parent's Guide to Helping Young Children Thrive During Campus Closure was the winner in the Parenting (Child Care/Family) category of the 2021 IndieReader Discovery Awards, where undiscovered talent meets people with the power to make a difference.
Following find an interview with author Dylan Meikle.
What is the name of the book and when was it published?
Learning in Lockdown: A Parent's Guide to Helping Young Children Thrive During Campus Closure
What's the book's first line?
"Our individual reactions to the COVID-19 pandemic, and the social and economic fallout associated with it, are as varied and unpredictable as the virus itself." 
What's the book about? Give us the "pitch".

This book offers parents of young children  – who are dealing with teaching their own kids at home due to school closures – advice, advocacy and a huge dollop of empathy!
What inspired you to write the book? A particular person? An event?
In February 2020 the school that I worked at in Vietnam was one of the first in the world to go into lockdown. At that time major Western countries were not completely tuned into the virus and how it was about to disrupt society in major ways. As such, there weren't a lot of articles or parenting blogs in English online that were covering the topic of lockdown and the ups and downs of teaching your own children at home. 
So I started writing weekly advice columns and insights for parents in my school community and these were really well-received. Although many families thrived and enjoyed lockdown, in my experience there were also many families who had their stress level spike as they had to deal with the unusual experience of working from home, teaching their children, and worrying about the direction that life and the world was taking!
What is the main reason someone should really read this book? 
The book is a quick and positive read for busy parents and it contains a lot of reasonable advice about motivating your child at home and navigating the practical and emotional landscape of school closures. It is written from a place of understanding, experience and empathy. Although many locations in the world are moving forwards with reopening schools, there are also places that will need to quickly shut down again to control spikes and outbreaks – and I hope that book continues to help parents as long as it is needed.