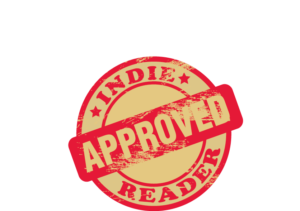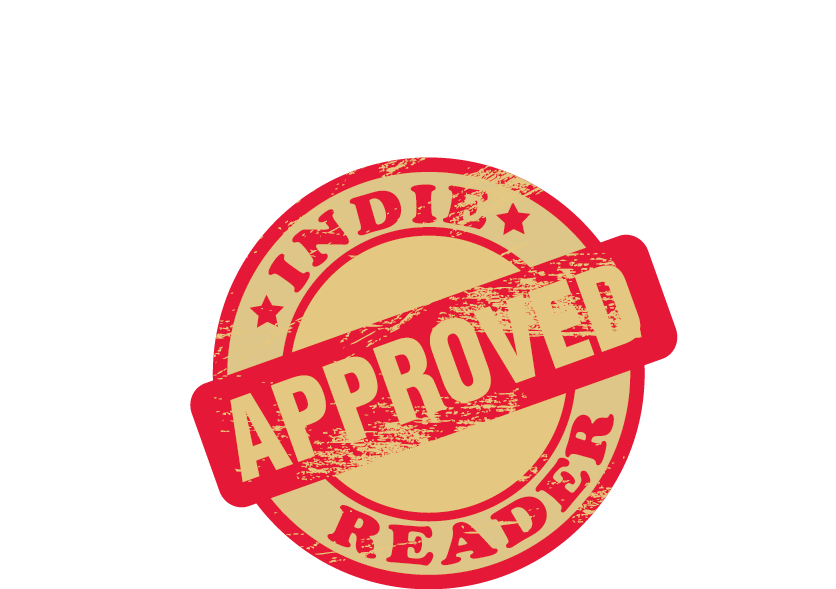 EMPIRE PALADIN: Realm of the Dead received a 4+ star review, making it an IndieReader Approved title.
Following find an interview with author M.S. Valdez.
What is the name of the book and when was it published?
EMPIRE PALADIN: Realm of the Dead.  Published: March 8, 2015
What's the book's first line? 
"The demon stirred within her, yearning to gain control."
What's the book about? Give us the "pitch". 
The year is 1241 A.D.  As the Holy Roman Empire is being torn apart with civil war and outside forces, the paladin, Camila Chastaine, struggles in her duties to protect the realm and its citizenry.  Receiving an urgent summons from the Paladin Order, Camila is tasked with confronting an even greater peril: a traitorous paladin who is using his corrupted divine power to raise an army of the dead intent on destruction of all life.  As Camila joins with her allies to oppose this terrible threat, she begins to be tormented by a malevolent presence seeking to claim her eternal soul.
What inspired you to write the book? A particular person? An event? 
I'd say this is a culmination of experiences throughout my life.  I've always been a sucker for the middle ages and medieval fantasy.  From playing Dungeons and Dragons, playing World of Warcraft, to watching the movie Excalibur over and over.  I love the story of King Arthur and the Knights of the Round Table.  Yes, Excalibur has some overly dramatic, bombastic moments; but dammit it has some great imagery and themes as well.
But what really sparked the idea for this novel (and this might sound odd) I was listening to Jennifer Lopez's song "Waiting for Tonight" while commuting back and forth to work.  In the song, there is a portion of the beat and her voice that keeps rising and building, rising and building, over several minutes before the eventual crescendo.  Into my mind sprang an image of a paladin charging across a battlefield with a blazing warhammer.  She's swinging right and left at the enemy; just mowing down whomever gets into her path.  I began to wonder who this paladin was, how did she get into this particular situation, what is she riding towards, what was her life before this point, etc.  Every time I'd listen to the song, the image would come back and with greater clarity.  So strong was this image that I just had to write a story about it.  It took over five years to finish, but I'm so glad I did.
What's the main reason someone should really read this book?
The novel is very action-packed and carefully researched with regards to the historical period.  Those readers who enjoy historical fiction or historical fantasy will really enjoy this book.  Yet, the novel is also more of a moral and psychological study of the choices that people make, how those choices affect their lives and those people around them.
What's the most distinctive thing about the main character?  Who-real or fictional-would you say the character reminds you of?
The main character, Camila Chastaine, is very certain of her choices in life, to the point of self-righteousness.  I would compare her to the real-life Joan of Arc or the fictional Daenerys Targaryen of The Game of Thrones in her absolute certainty that what she is doing is correct and right; regardless of how her decisions affect others.
If they made your book into a movie, who would you like to see play the main character(s)?
Emily Blunt from Edge of Tomorrow is very much how I picture Camila.  Kristen Stewart or Matilda Lutz would be great as well in the role.  Letitia Wright as Talitha.  Liam Hemsworth as Atrael.  I could see Benicio del Toro or Karl Urban as Vhaldrynn Malleus.  Jared Leto would make a great Lucifer.
When did you first decide to become an author?
I had written shorter stories and even began work on a novel back in the late 1990s, but stalled on completing anything; perhaps because of writer's block or just lack of focus.  Then, in 2009, I was inspired to write the story of EMPIRE PALADIN and made a promise to myself to actually finish the novel.
Is this the first book you've written?
Yes.
What do you do for work when you're not writing?
I work in Information Technology troubleshooting web applications.
How much time do you generally spend on your writing?
I dedicate at least one hour a day to writing.  If ideas strike me throughout the day, I'll make quick notes of those ideas so as not to forget them.  As I'm sure with other authors, when inspiration strikes, it's all one can do to write it down fast enough.
What's the best and the hardest part of being an indie?  
The best part is complete control over your work.  The marketing of the novel is by far the hardest part.  It's exceedingly difficult to know how to market, where to market, to whom to market, etc.
What's a great piece of advice that you can share with fellow indie authors? 
If you do your own editing (which I do), I find that narrating your work and recording that narration can really help to find grammatical and compositional errors.  And then listening to your narration can really help with the editing process and determining if the language flows well; or even spark new ideas.
Would you go traditional if a publisher came calling?  If so, why?  
Yes, I would go with a traditional publisher.  The marketing part of selling a novel is the biggest headache (in my opinion) and I think a publisher would have a better idea and tools of how to market.
Is there something in particular that motivates you (fame? fortune?)
I have always been an avid reader throughout my life and if a great idea comes into my head, I'd like to try and write a story about it with the hope that others might like the tale.
Which writer, living or dead, do you most admire?
This is an easy one: Stephen King.  He's prolific in the amount of work that he's put out over the years.  And it's because of his dedication to writing.  He makes a point to write every day and almost approaches writing as if he's going to a job.  But it's not a job to him because he enjoys it so much.  That's true passion.
Which book do you wish you could have written?
I wish I could have written Hyperion by Dan Simmons.  That book blew my mind away and I consider to be the best I've ever read.