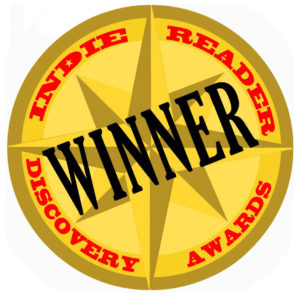 The Gift of Significance: GI Joe's Story of War was the winner in the Memoir category of the 2019 IndieReader Discovery Awards, where undiscovered talent meets people with the power to make a difference.
Following find an interview with author Robert DeBard.
What is the name of the book and when was it published?
The Gift of Significance: GI Joe's Story of War published December 11, 2018
What's the book's first line? 
"The tension I felt was a weird combination of excitement and nausea."
What's the book about? Give us the "pitch". 
This is the amazing true story of the impact combat in World War II had on a Wisconsin farm boy who went from being a football star destined to run for the Wisconsin Badgers to being trained to kill the enemy by British commandos within the same year.  From parachuting in behind enemy lines on D-Day to being shell-shocked during an act of heroism at the start of the Battle of the Bulge, Smokin' Joe Bredeson tells his story with an authenticity that few veterans have been willing to share.  Kept to himself for more than 60 years, the events will sometimes break the reader's heart, but always rivet your attention as the price of freedom exacted from this member of the Greatest Generation from becomes glaringly clear.
What inspired you to write the book? A particular person? An event? 
I am the son-in-law of Joe Bredeson.  I never realized what he had faced in the War until he was given an opportunity to tell his story to a group of sixth graders on Veteran's Day in 2006 (40 years after we met) and asked me and my wife to accompany him for moral support.  That began a journey of remembrance between us that lasted 11 years as we talked, I researched, and he wrote down his notes before handing them over to me for refinement.  The result is The Gift of Significance.
What's the main reason someone should really read this book? 
This memoir is far more than a tribute.  There is universality to Joe's story that is told with a narrative voice often self-depreciating, comedic, and poignant whose events keep the reader turning pages.  Readers will identify with flaws of Joe Bredeson as much as revering his triumphs against great odds.
If this book was turned into a movie, who would play the main characters?
Actually, the breakout role of Joe Bredeson would be determined by an open casting call in order to find a young man in his early 20s who can convey the vulnerability of human frailty while exuding the competitive spirit of patriotism inherent to the real Joe.  The part of Denise would be played by a French actress like Clémence Poésy who, though 37, looks much younger and could pull off the maturity of a woman nine years older than Joe.
When did you first decide to become an author?
Truthfully I dreamed of being an author since reading Catcher in the Rye when I was 17, but I settled into a career of a university administrator and professor in order to pay the bills while helping to raise a family with my wife, Maxine, who is Joe Bredeson's daughter.  I wrote my first unpublished novel entitled The Man in the Printed-On Underwear when I was 25 (50 years ago) during our first year of marriage and have written short stories and one other unpublished novel entitled Seeing the Wind.  It can be said that The Gift of Significance is my first labor of love.
How much time do you generally spend on your writing?
I find writing for three hours at one sitting is optimal.  If I am excited about a project, I have no problem getting back to it.
What's the best and the hardest part of being an indie?   
The best part is the opportunity to be in control of being published; the hardest part is being responsible for being read beyond family and friends.  Building a social platform is hard work and being taken seriously is a challenge.
What's a great piece of advice that you can share with fellow indie authors?
Seek out networks of other independent writers for feedback and support.  The internet has helped this effort, but getting solid beta readers is essential and sometimes you must be willing to pay them.
Would you go traditional if a publisher came calling?  If so, why?  
The truth is that I probably would because of a traditional prestige attached to this route.  But trying to launch a career age of 75 is unappealing to agents, let alone publishers.
Is there something in particular that motivates you (fame? fortune? more sex?)
More sex would be lovely, but, as this point, is as improbable as being tapped by one of the Big Five publishing houses.  What truly motivates me is the realization that the blank page offers an opportunity to write something that has never been written before, even if nobody else might care.
Which writer, living or dead, do you most admire?
Phillip Roth.
Which book do you wish you could have written?
Catch 22.