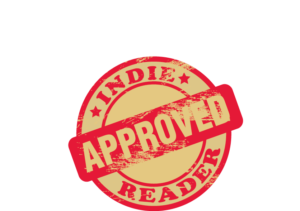 Putting The Outside Inside Kids received a 4+ star review, making it an IndieReader Approved title.
Following find an interview with author William Kennedy.
What is the name of the book and when was it published?
My book's title is Putting The Outside Inside Kids. It was published in June 2018.
What's the book's first line?
The first line is "The butterscotch pudding tin sits on the bookshelf in front of me as I write this."
What's the book about?  Give us the "pitch".
Putting The Outside Inside Kids highlights the importance of introducing children to nature. The great outdoors is a school that stimulates the child's mind, exercises the body, promotes self-confidence and encourages children to work together toward the goal of a healthier environment.
What inspired you to write the book?  A particular person?  An event?
When my daughter Suzanne was five years old the two of us embarked on a canoe trip into the interior of Ontario's 7,600 square-kilometer Algonquin Provincial Park. That adventure in the embrace of the park's thick forests, hundreds of lakes and diverse wildlife, is the foundation on which the book's theme rests. It is a theme that throughout history has been wholeheartedly supported by a host of educators, writers, scientists, environmentalists and others who have used phrases like "the preservation of the world," "the geography of hope" and "the way to the universe" to describe the importance of wilderness to the health of the planet and mankind.
What's the main reason someone should really read the book?
If you're looking for a different kind of electricity to plug into, one far away from our pervasive social media world, my book provides an answer for that escape. While its focus is on children and how nature can enrich their lives, it will interest anyone who wants to explore the benefits of waterborne wilderness travel where silence and solitude are your daily companions. It was Emerson who wrote about finding perpetual youth in the woods. I've tried to show how this can happen through my story of a father and daughter's canoe trip and how wilderness can reduce the incessant chatter in our heads and get us thinking on a different frequency.
Is this the first book you've written?
This is the first book of a personal nature that I've written. I have also written, At the Call of King and Country, which was published by the Hastings County Historical Society. It tells the stories of men and women from the county where I live who served overseas during the First World War. My research for the project taught me a great deal about that terrible conflict and how it continues to shape the world we live in today. I have also written four novels, but have not yet pursued their publication.
What's a great piece of advice that you can share with fellow indie authors?
One piece of advice I would share with my fellow indie authors is to enjoy the process. I find stringing sentences together with just the right cadence and meaning to be hard work, but at the end of the day immensely rewarding – even if on reading it the following morning I toss it in the wastebasket and start again.
Would you go traditional if a publisher came calling?  If so, why?  
I enjoy writing books. They force me to think. However, I do not particularly enjoy marketing them. If a traditional publisher would look after that very important aspect of the process and let me concentrate on the writing it would be a strong inducement to publish under their banner.
Is there something in particular that motivates you?
One of the main motivators for me is the creativity in producing an original narrative. There may be similar stories but not one anywhere on the planet written just the way I've written mine.
Which writer, living or dead, do you most admire?
I've just finished reading the novel A Gentleman In Moscow by Amor Towles. I unequivocally wish I had been its author. It is original, entertaining, educational, elucidating, enlightened, funny, sad, smart, the author self-effacing, and its protagonist, Count Alexander Rostov, absolutely as delightful a character as you will ever meet in the pages of a book.
https://indiereader.com/wp-content/uploads/2018/08/putting.jpg
500
324
IR Staff
https://indiereader.com/wp-content/uploads/2016/12/ir-logo-2017.png
IR Staff
2019-05-16 09:02:56
2019-05-16 09:02:56
IR Approved Author Bill Kennedy: "If you're looking for a different kind of electricity to plug into...far away from our pervasive social media world, my book provides an answer for that escape."