Pro Review

Discovery Awards
TINY TIM AND THE GHOST OF EBENEZER SCROOGE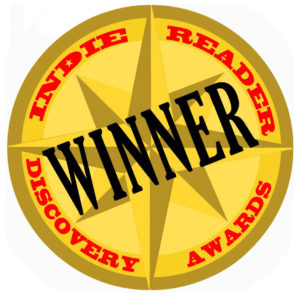 Norman Whaler's inventive tale begins just before Christmas, 1857, with the death of Ebenezer Scrooge. Tiny Tim, who has grown close to Scrooge, takes the death hardest and finds himself in a crisis of faith. As the title implies, Tim will at some point in the story encounter the ghost of Scrooge.
Tim finds himself having trouble getting into the Christmas spirit because of the loss of his friend, Scrooge, who became his hero after the old man saved Tim's life. He has trouble understanding the fairness of Scrooge's death, especially during the Christmas season. Using Tim's loss of faith and the introduction of his long-lost sweetheart, Becky, Whaler creates the perfect scenario to discuss the meaning of Christmas and faith. With the same other-worldly technique of A CHRISTMAS CAROL, Scrooge visits Tim as a ghost in order to teach him a lesson about the Christmas spirit and, in this case, help his friend overcome his sorrow.
In writing this sequel to A CHRISTMAS CAROL, Whaler has been true to the language of Dickens. His dialogue, setting descriptions, and characters ring true and are in line with what the reader would expect of a sequel. Using great imagination to envision what happens to the family of Tiny Tim after the Dickens story, Whaler weaves a story of friendship and warmth that is believable given Scrooge's great awakening at the end of A CHRISTMAS CAROL. Written in third person, the story deals with some of the same issues of dire poverty and social hierarchy that were addressed in the original.
Accompanying the text are wonderful illustrations of both color and black and white etchings which enhance the story. The plot incorporates street carolers with bits of their songs presented in the text. Whaler includes three Christmas carols and the music that he wrote for the book making it a unique read (and sing-a-along) for a holiday gathering. Along with the lovely story, these extra touches make this sequel a nice choice for a gift or a new holiday tradition.
~Kat Kennedy for IndieReader
TINY TIM AND THE GHOST OF EBENEZER SCROOGE
IR VERDICT:
TINY TIM AND THE GHOST OF EBENEZER SCROOGE, the sequel to A CHRISTMAS CAROL, begins with Ebenezer's death seven days before Christmas 1857. Creating an acceptable sequel to one of the world's most beloved Christmas stories isn't an easy task, but Norman Whaler does an amazing job capturing the abject poverty and cruelty of life in 19th century London. Using Tiny Tim and his childhood sweetheart, Becky, the underlying themes of hope, forgiveness and renewal so endearing in Dickens' timeless is revisited complete with new Christmas carols, enchanting illustrations and Christmas wonder.