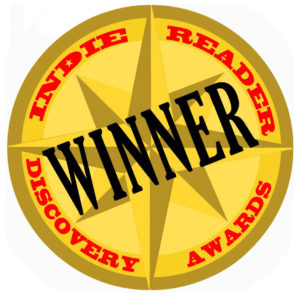 When the small-town sheriff in a remote New Mexico desert area sets out to investigate an unlikely abduction half-glimpsed by a passenger on the highway, he discovers a monstrous evil. Although he can't destroy the monster, the sheriff does manage to contain is and hide it deep in the recesses of his ranch's barn where it resides even after the sheriff's life comes to an end. His full-grown son, himself a lawman, finds himself entangled in a morass of much more human evil as he makes a bad decision immediately following the shootout that takes his father's life.
Faced with paying for his mistake or releasing the monster his father imprisoned in the barn, the son unleashes the unstoppable. The story unfolds toward its inevitable conclusion as every choice made to avoid consequences leads to deeper and more heartbreaking choices until full payment is extracted.
The pages in Zachary R. Cormier's THEY ARE ONLY MEN are steeped in loneliness, desolation, despair as wide and unforgiving as the desert. Despite the bleak nature of the tautly related plot, and the taciturn nature of the characters, there is a strong thread of hope woven through the story even as readers are drawn deeper and deeper into the consequences of our hero's mistakes. THEY ARE ONLY MEN excels at engaging the reader with the struggle in our own minds. The external monster may destroy much in this novel, but the monster that we release in our minds when we try and avoid the consequences of our own mistakes can wreak much more damage.
THEY ARE ONLY MEN is well edited and the writing–especially early on–is superb at evoking a strong tone and sense of place, and the plot moves smoothly. The characters, with the exception of the sheriff and his son, could be more fully developed, but ultimately, this is about those men's battles of conscience.
THEY ARE ONLY MEN is a thriller so packed with atmosphere that readers are likely to feel alone, baked by the desert sun, and pursued by their own ghosts as much as the characters themselves. Before reading, put on sunscreen, good hiking boots, and burrow into a secure nook.
~J.V. Bolkan for IndieReader