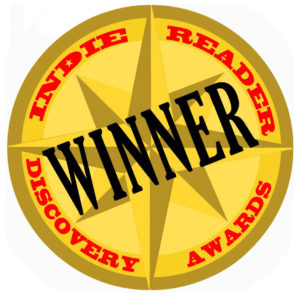 Devastating effects of climate change have laid waste to the land and given rise to a dramatically altered world. To the North, an impoverished society where disease festers, swampy mud and garbage litter the streets, and a bleak way of life has made its citizens desperate enough to resort to organized crime and drug abuse. To the South, a civilization restored from the consequences of destruction, a highly militarized state that prides itself on uniformity, service, scientific advancements and hygienic conditions.
Connecting these two opposing cultures is Samarra, a former soldier from the South who flees to the North. There, she creates a new life for herself, her true identity kept hidden for her own safety. While working as a courier for a powerful crime family, Sam starts to pick up the trail of a woman who's long since gone missing—Raina, a woman who used to work for the same ruthless compound where she's now employed. But her search for the truth may cost her everything.
Told in alternating shifts between past and present, Tanya Lee's THE WOLF AND THE RAIN unravels protagonist Sam's harrowing young life. The narrative keeps its secrets close—sometimes letting that intrigue go unresolved—and creates a perfect tension that serves as an undercurrent to the plot threads. Sam is an engaging protagonist, her relationships with her fellow servants to the Vaun compound richly complex and unique. Every character populating this novel, even the most minor ones, feel real, the details and nuances of their existence adding yet another layer to the world. Sam shares a maternal relationship with Ava—Raina's mother and the only person who knows Sam's secret—that's as complicated as it is profound.
The Barrow, where Sam lives in the North, and Seira, the autocracy in the South, are equal parts beautiful and brutal. THE WOLF AND THE RAIN shows the intricacies of both; how a society teeming with sickness and extremist cults also has gorgeous cultural traditions and customs, and a seemingly perfect civilization has stripped its citizens of their own agency. It's a story full of grit that never shies away from its dark themes, its violence and the price humanity has paid in the aftermath of global warming. Although the novel can stand on its own, the door is certainly kept open for more of this compelling world.
THE WOLF AND THE RAIN is a slow-burn thrill ride through a unique post-apocalyptic world. Evocative prose brings the story to life, with characters who are honest and genuine, and whose relationships enrich the plot to reach a stunning conclusion for this first in a series.
~Jessica Thomas for IndieReader