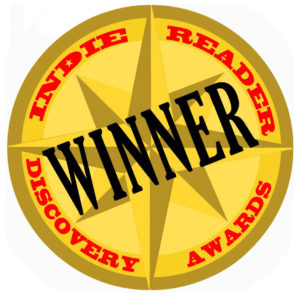 With about as many religions as there are languages, Dick Johnson's THE UNSPOKEN TRUTH ABOUT RELIGION takes a hard look at what part faith in the concept plays in human lives and civilization.
With fascinating statistics and wonderful quotes like Voltaire's "Those who can make you believe absurdities can make you commit atrocities" encapsulating the theme, author Dick Johnson makes a strong case for God and religion being synonymous with harmful delusion in THE UNSPOKEN TRUTH ABOUT RELIGION. No one can argue leading thinkers like Copericus and da Vinci have been historically forbidden by The Church from sharing their cutting edge discoveries, just as stem cell research and gender equality are condemned by many religious organizations today. In fact, there is a world of data to back up the idea of religion as merely politically motivated delusion used to justify violence, land grabs, genocide, and an ongoing financial fleecing of worldwide flocks.
Though a multitude of saints, modern-day New Age channels, and anyone else who has ever had a first hand spiritual experience of their own are likely to take issue with the premise that only what can be verified via the five physical senses is "real" and anything "supernatural" must therefore be fiction, this non-fiction book is one man's opinion. But it is an expansive, thoroughly researched opinion. No one disputes that most religions claim with certainty they alone have a lock on God's Truth and wishes regarding human behavior. Since these many, varied religious belief systems are each unique, contradicting all others, it logically follows that most if not all true believers are wrong. Anyone who enjoys philosophical exploration or would like to better understand the reasons religions are founded and practiced will find much to value here. Well worth reading.
Whether or not one believes in God or religion, the ideas explored in THE UNSPOKEN TRUTH ABOUT RELIGION by Dick Johnson are sure to startle, provoke, and invigorate (if not inflame).
~C.S. Holmes for IndieReader