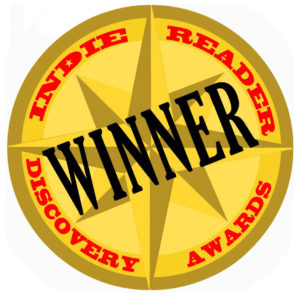 You might expect a cookbook to provide you with a few new recipes to add to your kitchen routine and maybe a few little anecdotes and well-plated photos dispersed throughout. REAL FOOD FOR HEALTHY PEOPLE offers anyone who picks it up a chance to reinvent their eating habits and prevent future health issues. The book begins with a brief introduction by Carol D'Anca, who after her doctor suggested she take cholesterol lowering medication knew she had to make a change. A course in nutrition and a year of research and studying led her to an answer to her health problems, and the health problems of so many people: a whole food, plant based diet.
What makes D'Anca's cookbook so wonderful that it doesn't jump right into the recipes. There is a warm, inviting personality in her writing style, one that will convince and encourage readers to want to adopt similar eating habits. Because a lifestyle change is never easy, there are introductory chapters presented before the recipes. Chapter one offers tips on the best cookware to own, from pans to bowls to food processors. She lists off the essentials, making it simple for beginners. Chapter two explains foundational culinary skills, such as using lemons in cooking and making soup stock. A page dedicated to the proper way to grill vegetables is both detailed and easy to follow. Chapter three covers the basic ingredients every kitchen should have for baking, cooking, and grilling. Don't be surprised to find yourself circling and marking off the list provided, making note of the ingredients you already have and starring the ones you still need to get. D'Anca then lists off various spices, describing each one's flavor and health benefits. You'll feel well versed in the essentials of cooking before you even get to the recipes!
The recipes are separated into five sections: Breakfast, Lunch, salads and sides, Dinners, Desserts, Snacks, drinks and more. Each recipe lists ingredients, cooking method, and sometimes a tip for best preparation. The photos that accompany each recipe are very convincing in conveying the cookbook's overall statement: a whole food, plant based diet is both delicious, nutritional, and filling. With her positive, inviting voice, Carol D'Anca doesn't end REAL FOOD FOR HEALTHY PEOPLE abruptly after the last recipe. Instead, she leaves readers with final thoughts that are smart, useful, and inspiring. If healthy eating is on your list of 2017 resolutions, look no further than this cookbook.
~Christine J. Schmidt for IndieReader