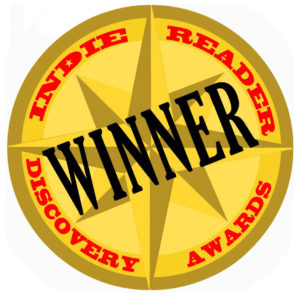 Robert Slothower was born in 1871 on a farm in Kansas, the third of five siblings. This book is the story of his long and adventurous life, from a childhood spent as near-slave labor to another family due to his own parents' poverty, through the minimal education he was able to gain in a one-room schoolhouse, to adult life in Denver, Wyoming and Washington as a farmer, rancher, carpenter, musician, and whatever else he could turn his hand to. His autobiography has been edited and presented, with supplemental background material, by his great-grandson Jay Harman, the son of Slothower's eldest daughter's son.
PLAINS TO THE PACIFIC is an entertaining historical adventure, all the more appealing for being true. Slothower's style is laconic and relaxed, as if he were telling stories around the campfire, jumping from one tale to the next in a roughly chronological but unpolished, folksy style that adds to the book's grandfatherly charm. Whether it's the tale of how his younger brother Elmer lost some fingers to an axe or how his horse Old Blue decided to give a spontaneous bucking exhibition in the middle of a Fourth of July celebration, the tragic death of his first wife from acute appendicitis or the births of his children, Slothower relates each tale with the same dry, gentle, thoughtful tone, as a man who has seen it all and successfully recovered from most of it.
His most fervently emotional writing is reserved primarily for his family and for his conversion to a deep Christian religious faith. The moral principles that resonate through his writing – the value of  hard work, kindness, service to others, gratitude for one's blessings, and willingness to press on through the more painful times – are sound and worthy of respect. His writing offers a valuable primary source for historians studying the post-Civil War period and America's westward expansion. Harman contributes additional depth to his great-grandfather's story with the appendices, containing some useful biographical and family details, filling in the life stories of Slothower's brothers, adding family pictures, and discussing the service of Slothower's father, three uncles, father-in-law and grandfather in the Union Army during the Civil War.
PLAINS TO THE PACIFIC is an engaging read, the tale of a man who survived more hardship and excitement before he was thirty than most of us will ever experience in our lifetimes.
~Catherine Langrehr for IndieReader