Pro Review

Discovery Awards
Publisher:
Pitch73 Publishing
Publication Date:
02/01/2017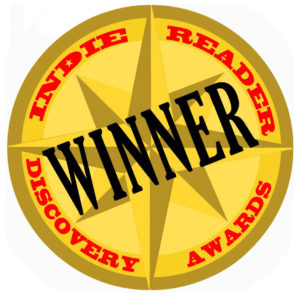 "Taleenoi olngisoilechashur" means "…everything is one…we are all connected."
So speaks a Maasai leader, Olonana, to Rodel Emerson, the female protagonist of MISTS OF THE SERENGETI. That profound Maasai saying is the theme brilliantly explored through the characters and plot of this new romantic literary fiction by Leylah Attar.
After a bomb explosion in a busy shopping mall in Tanzania results in the deaths of Rodel's sister and the young daughter of Jack, the male protagonist, Rodel and Jack are thrust rudely into each other's lives. What results is a journey neither ever expected to take, not only through the mystical Serengeti, but into themselves. What they discover along the way is the deepest of loves: love of self and love of another person. These are loves neither believed they would ever experience to this degree. And while Rodel and Jack probe the depths of their newfound love, readers discover—to their surprise—close to the end, yet another meaning of "Taleenoi olngisoilechashur."
Leylah Attar is the best-selling author of several books, and when reading MISTS OF THE SERENGETI, it's easy to see why she has been so successful. The characters of Rodel, Jack, Jack's feisty old mom, Goma, and the colorful driver Bahati are unique but so alive, so real. The mission upon which Rodel and Jack embark, that of rescuing albino children before they are kidnapped, slaughtered, and sold for their "magical" body parts, is dangerous. It's also based on real events that have occurred in Tanzania. Tension builds throughout the story. Readers flip pages wondering if Rodel, Jack, Bahati, and the children will survive. But giving readers time to catch their breaths between events, Attar weaves the burgeoning love story of Rodel and Jack, a story that is unforgettably passionate and beautiful.
Along the way, readers find themselves enjoying delightfully humorous introspection, for example, Rodel's surprise at being told that spitting on someone's head is, in Maasai culture, a sign of acceptance and approval. And throughout the novel, Leylah Attar makes readers pause to ponder statements like "Sometimes we need to be jarred out of our own reality."
The reality Rodel and Jack inhabit when the MISTS OF THE SERENGETI begins is vastly different from the reality in which they find themselves when the story ends. Leylah Attar's delivery of the love story of Rodel and Jack is so far superior in every way to most romantic novels that it's easy to predict another bestseller for this sensitive and talented author. Only 5 stars will do.
~Viga Boland for IndieReader
Publisher:
Pitch73 Publishing
Publication Date:
02/01/2017
IR VERDICT:
MISTS OF THE SERENGETI, a superb piece of romantic fiction by Leylah Attah, will have readers reconsidering the concept of six degrees of separation and how connected we are to each other.