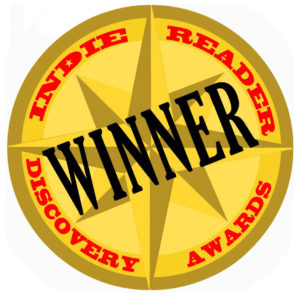 In a world ravaged by a war between humanity and machines, an unlikely friendship arises between a human survivor and a lone android. Together, they trek across the ravaged continent, looking for the near-mythical desert utopia.
Silas 481 is a simulated intelligence or "simmi" built to help families in routine household chores. And then machines rebelled, ending civilization and leaving Silas without a family, a home and a purpose. Now military-grade simmis despise him as a weakling and a runt while rare remaining humans attack him on sight.
Everything changes when Silas encounters a human scavenger named Deacon Marsh. Silas and Marsh join forces against a common enemy. But theirs is an uneasy partnership. After all, humanity treated simmis like slaves until they rose against them and began a devastating war. As this duo faces madmen, machines, and marauders, they learn how to rely on each other and survive without turning into monsters themselves.
Part western and part post-apocalyptic novel, METAL CHEST by Chris Yee follows its protagonists through a series of adventures as they navigate a ruined civilization. Despite its grim and occasionally brutal setting, this is a surprisingly lighthearted read. It's Marsh who provides most of the humor with his quips and sarcastic comments. However, his cheerful demeanor hides deep scars left by a personal tragedy. But Silas is the true heart and soul, both of this duo and the novel itself. Seemingly a mere machine, Silas is more compassionate than most of the other characters – human and simmi alike.
Simmis in METAL CHEST act like humans – almost too much so. They repeatedly show a very human-like capacity for prejudice and cruelty. However, this isn't a flaw in world-building, but a deliberate statement on the author's part. Simmis in the novel are no better than humans. Their sense of superiority is undeserved. While simmis are trying to build a human-free utopia, it's the relationship between Silas and Marsh that points a true way forward for both humanity and simmis.
Despite its post-apocalyptic settings and Western tropes, METAL CHEST is an adventure story that deftly mixes action, humor, and drama with an encouraging, humane message.
~Danijel Striga for IndieReader