Pro Review

Discovery Awards
Publisher:
Animal Media Group LLC
Publication Date:
11/01/2016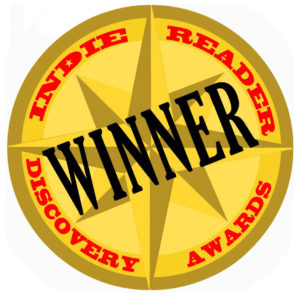 The final installment in Howard Shapiro's Forever Friends trilogy, HOCKEY KARMA, follows the dual protagonists Jeremiah "Jake" Jacobson, an athlete well known for his prowess on the ice, and his friend/agent, Tom Leonard. When Jake hurts his back, he develops a painkiller addiction. His family life spirals downward, and he constantly leaves Tom hanging on a big city project they'd been planning together. Things get even more complicated when Tom starts wondering whether he's just been living in Jake's shadow his whole life.
The characters in HOCKEY KARMA are relatable and believable: even though the book is made up of primarily illustration and dialogue, Tom's and Jake's motivations are so nuanced and developed that readers quickly come to empathize with them—and care what happens in their lives. Even side characters, like Jake's wife and daughter or the old flame with whom Tom reconnects, have layers of personality that come across just as well as they might in a full-fledged novel. The dialogue itself is natural, and the character interactions never feel stilted or forced. Shapiro is deliberate in his word choice, avoiding too much hockey jargon that a casual reader might not understand. In fact, there are no throwaway moments in this slim volume; every scene, every conversation, serves to further the story and the multiple narratives it contains.
Big, tough questions drive this graphic novel's plot, and much is at stake: Will Jake overcome his dependency on the meds? Will Tom abandon the city project? Will the friends' issues create a wedge between them? These are universal problems, ones any reader could be struggling with—or at least could understand. The need to find out the answers will have them unable to put down HOCKEY KARMA until they reach its satisfying, and even a little surprising, conclusion.
But even after they've closed the book, readers will no doubt find themselves flipping through it again, taking the time to truly appreciate Andres Moses' gritty, lifelike illustrations and how well they serve to further Shapiro's story. Though some scenes are depicted solely through pictures, their purpose remains clear and their realism draws readers even deeper into HOCKEY KARMA, a book that might, at first glance, seem geared toward sports fans, but in fact portrays a slice of life that has the potential to touch us all.
~Christina Doka for IndieReader
Publisher:
Animal Media Group LLC
Publication Date:
11/01/2016
IR VERDICT:
HOCKEY KARMA is the third book in a series of expertly illustrated (by Mossa) graphic novels. The title features adult themes and two parallel stories, one featuring a pain- killer addicted aging hockey star and the other, his love starved agent