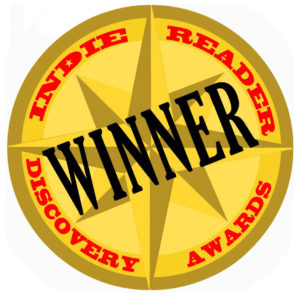 Remember the end of Thelma & Louise, when (spoiler alert) the title heroes drive off a cliff in a ratty old convertible? Through sheer literary magic, author Daisy Pettles has our heroes survive and magically transported to Knobby Waters, Indiana, a sleepy middle-American burg. They're older with different names, but Ruby Jane and Veenie, the heroes of Pettles' GHOST BUSTING MYSTERY, certainly embody the freewheeling, fun-loving spirt of Thelma and Louise.
Pettles knows her target audience well, and no doubt shares similar interests. Her readers were raised on a steady diet of Nancy Drew, Agatha Christie, and Mary Higgins Clark. They roll their eyes at Murder She Wrote, but watch every episode until the end. These ladies have seen a bit of life, and enjoy homemade pie and off-color humor in equal measure.
But GHOST BUSTING MYSTERY is far from fan fiction. Pettles is a pro, deftly spinning a captivating yarn. Rudy Jane and Veenie are retired women with a nose for snooping and an ear for gossip. Things get wild in Knobby Waters when the creepy old house on the edge of town has some unexpected—and possibly otherworldly—night visitors. What unravels is a rollicking tale of lost gold and long buried family secrets.
Pettles' energetic plot and colorful cast of characters elevates this novel above other cozy mysteries. The PG-rated sex and drug references are acceptably naughty and give the novel a modern feel. Both Ruby Jane and Veenie have ne'er-do-well adult sons; Veenie's unemployed boy lives in her basement, holds a Masters Degree in music, and smokes copious amounts of pot. RJ and Veenie catch a villain red handed as he puffs a "fat doobie" in the driver's seat of a stolen purple GMC Gremlin. At times, GHOST BUSTING MYSTERY is more Cheech and Chong than a Miss Marple caper, or a Father Dowling mystery.
In between the gags, GHOST BUSTING MYSTERY quietly empowers middle-aged women, a group that is often overlooked and underestimated. Knobby Waters is filled with interesting older ladies with Dickensian names—from promiscuous roommate Sassy Sue Ann Smith, to quick-thinking librarian Queet Hudsucker. GHOST BUSTING MYSTERY shows true Hoosier pride, crackling with Indiana colloquialisms.
The male cast of GHOST BUSTING MYSTERY isn't quite as fleshed out. Most of the men are two-dimensional dolts, though they come in handy if the girls need their car fixed or a heavy stone moved. The women run the show in Knobby Waters. But Ruby Jane and Veenie may find a worthy male adversary in Hound Hollow, the setting of the next novel in the Shady Hoosier Detective Agency Series. Grab yourself one of Ma Horton's homemade pies and dig in!
The snoopy elder ladies behind the Shady Hoosier Detective Agency deliver a satisfying mystery and cozy, homegrown comedy in Daisy Pettles' GHOST BUSTING MYSTERY.
~Rob Errera for IndieReader