Publisher:
Smith-Obolensky Media
Publication Date:
02/16/2018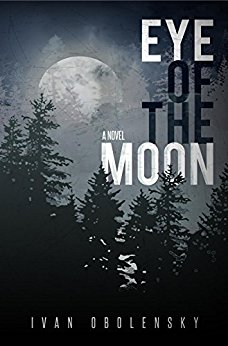 When Johnny Dodge knocks on Percy's door and asks him to help uncover whether they've accidentally drunk the bottles of Château Lafite 1959 that Johnny's parents were saving for their anniversary, Percy should have known that more than fine wine would be opened during a weekend in Rhinebeck, the Dodge family estate that always felt a bit peculiar. Soon the best friends are deep in a mystery involving the questionable death of Johnny's aunt Alice, the occult, hidden paternity, and high-stakes financial risk—all over the course of a weekend party at the unsettling estate.
The mysteries are finely woven together and readers must think fast on their feet if they hope to keep up with the meticulous minds of the weekend guests. Percy is a capable protagonist for this high-stakes maneuvering, and half of the fun is reading his descriptions of the five-course meals served by Dagmar and the fine liquors decanted by Stanley, who run the house for the Dodges. The style occasionally sounds better fit for the 1940's than the 1970's, but it fits the tone of the book: "Lafite, yes, they were very good, if memory serves. In fact, they were positively outstanding. I remember your delight when you discovered those two bottles hidden in the back of the cellar. We consumed both, one after the other, and you kept repeating that the wine was fit for the gods." The one false step is the drama of Robert the Bruce, Johnny's dog, who shits out an Hermès scarf the first time Johnny meets Bruni, one of the weekend guests—a tawdry tale that is played for laughs in a story that otherwise keeps very close to Gothic seriousness.
EYE OF THE MOON is a gothic mystery of the finest order, Eyes Wide Shut meets Agatha Christie.
~Danielle Bukowski for Indie Reader
Publisher:
Smith-Obolensky Media
Publication Date:
02/16/2018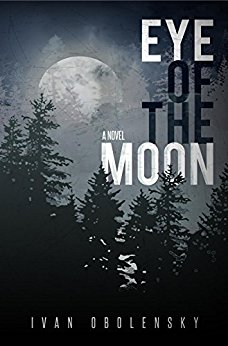 IR VERDICT:
EYE OF THE MOON provides a glimpse into aristocratic family life during the 1970s, while adding drama with a twist of supernatural episodes. This Gothic thriller draws the reader in with its air of mystery and creates suspense as the characters seek to solve the paranormal puzzles presented the midst of dynasty disputes.