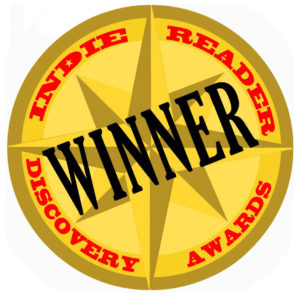 ELEVATION is a savory mélange of time travel, introspection about life's wrong turns, and a long-simmering love story centered on a food blogger too busy to taste the loneliness in her life.
Author Samantha Connor introduces us to 28-year-old food journalist Kendall Gibbons, who is on her way up—both literally and career-wise—when a high-rise elevator in Manhattan sends her plummeting back to adolescence.
Instead of reaching the 28th floor for a career-boosting appointment, Kendall detours back to age fifteen when the elevator lurches to a halt at the 15th floor. She exits into the guidance office of her suburban Silicon Valley high school and re-experiences a traumatic meeting with a counselor.
Even during Kendall's first go-round at puberty, she felt estranged from her parents and her 17-year-old brother, Mike. Now that she's there again, she remains unimpressed by Mike's "goofy" best friend, Gavin, despite his slightest touch sending "a shock…through my torso." Kendall longs to return to her adult life with its thousands of blog fans, a 400-square-foot  apartment she shares with no one, and a closet full of designer clothing that she mistakes for a full life. Minus her Manhattan time-machine, she reasons that the elevator in the San Jose skyscraper where her father works may be a suitable wormhole.
ELEVATION wouldn't be much fun if Kendall hopped a non-stop trip to the 28th floor. Instead, Connor deftly pits her central character against a complicated series of ups and downs on both elevators leading to points back and forth in time. It's a smooth journey for readers, which says a lot about the author's skill in weaving together past and present in a way that rings true and isn't confusing.
The novel's lost opportunities include a limited depiction of Kendall's father and, ultimately, a shunning of the self-actualization that many creative people achieve online. However, that's quibbling, because overall ELEVATION is such a satisfying story.
Like a delicious recipe, the novel achieves the difficult-to-describe fifth flavor known as umami — a piquancy particularly contributed by Connor's characterization of Gavin. She imbues him with more than good looks, muscle, and easy-going humor. He's kind, sincere, observant, and warm-hearted without seeming unrealistic.
ELEVATION, the accomplished debut novel by Samantha Connor leaves the reader wanting more of the author's tempting plot, appealing characters, sense of time and place and bittersweet storytelling.
~Alicia Rudnicki for IndieReader