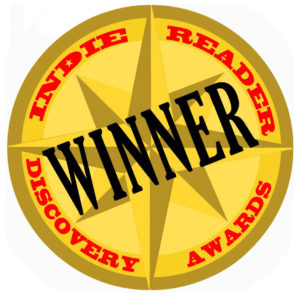 India's Supreme Court outlawed childhood employment in circuses in 2011. Olivia Rana's powerful debut novel, ELASTIC GIRL,  dives into this complicated problem involving human trafficking, parental abandonment, poverty, and sexual assault. Circus life drastically changes fictional 10-year-old Muthu (Pearl) Tikaram's path at the turn of the 21st century.
Life is difficult for Muthu and her family, who live in a tenement near Chennai. Muthu's parents can barely afford to send her two older sisters to school–a necessity for marriageability. Meanwhile, Muthu helps by selling rotis (bread) to motorists commuting to work. To fend off boredom, the movie-crazy girl sings and dances to Bollywood hits with her friend, Maheesh, who sells cups of tea. Partners in mischief, they sneak into movies and explore hazardous sites including a muddy, abandoned pool into which Muthu falls. Fortuitously tiny and flexible, she survives by being sucked into a pump duct. A neighbor dubs her "Elastic Girl," and the name sticks.
When the Tikarams' entire community is evicted due to government plans to flood their land, Muthu's father signs her up with a circus and uses her wages to build a home. Muthu lives with the circus in servitude instead of the stardom she had imagined.
Author Rana helps readers get inside Muthu's thoughts and senses through a first-person point of view. This includes embarrassment about her first job–dressing like a baby and being pushed in a pram by Raja, the chimpanzee. The author shows how lonely Muthu is by having her become best friends with the chimp, laying side by side in lounge chairs while eating mango in the "dry October heat… the juice dripping off our chins."
The novel is ripe with sensory experience, particularly when Muthu contemplates food. One of the book's few failings is lack of a glossary for checking unfamiliar words. One example involves Muthu observing her mother preparing "a thick vegetable kootu and crisp appalams" and stirring "the subji." Rana makes the reader hungry to smell whatever it is that's cooking.
The novel's end note about the author explains that she was inspired by documentary photographer Mary Ellen Mark (Indian Circus, 1993) and Child Rescue Nepal, which works to free children trafficked to circuses.
Olivia Rana's ELASTIC GIRL is a powerful debut novel about abusive employment of children in circuses. Its a haunting story, beautifully told, that honors the strength of the human spirit.
~Alicia Rudnicki for IndieReader