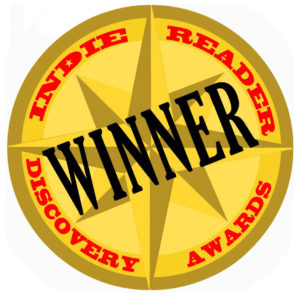 Rikki's mother, Elle, died when Rikki was eleven. But only four years later, she has few memories of her, and can't even recall how she died. Since her mother's death, Rikki has lived with Rita, her cantankerous, chain-smoking grandma who can't get over the loss of Elle. Meanwhile, Harry is mourning the failing health of his beloved dog while trying to figure out how to cure his loneliness. When she sets out to learn more about her late mother, Rikki's life intersects with Harry's, and the two are able to answer important questions about their past.
AFTER THE FALL by Brad Graber is a delight from start to finish. Rikki is an appealing and realistic teen, and her relationship with her grandmother is so fraught with sadness and anger that it's at once upsetting to read and impressive in its emotional detail. The same is true of the day-to-day descriptions of Harry's solitary life, and his coming to terms with his own desires is beautiful to witness. The depth of these main characters makes the characters of Barney and, to a lesser extent, Sammy the cab driver, frustratingly flat in their lack of development, since the reader is so aware of author Graber's capabilities. In addition to his characters, Graber has a real skill at revealing information and details in a steady manner that keeps the reader interested.
There are several connections made clear as the book progresses and several mysteries solved, and the author does so at just the right pace. The reader never feels toyed with; instead, Graber is bringing his readers along with Rikki as she learns about her mother and her family. The book is beautifully edited, with not a mistake to be seen. The story will appeal to those who appreciate a good coming of age story, as well as those who enjoy stories about mothers and daughters. The LGBTQ elements of the story are a seamless part of the overall story, integrated into the plot as naturally as in everyday life. It's especially recommended for those who enjoyed Tell the Wolves I'm Home, by Carol Rifka Brunt, a book to which AFTER THE FALL will certainly be compared.
AFTER THE FALL by Brad Graber is a fast-paced and moving novel about family, memory, and love that will appeal to all readers who appreciate good storytelling and, especially, well-drawn characters.
~R.T. Beach for Indie Reader