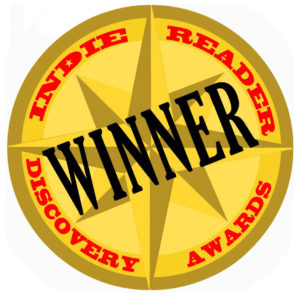 When the Infinity came to be, the Council created an Order of Guardians, demon keepers with god-like powers, who protect the realms of the multiverse and uphold the law. Now, these indomitable Guardians are being murdered in gruesome ways that speak of the return of a long-forgotten threat. Against the Council's wishes, a group of friends risk all to uncover the mystery that lies at the heart of the deaths and which leads them to a realm that has been utterly decimated, with a single survivor left to tell the tale.
A SHARD OF SEA AND BONE, the first installment of the Death of the Multiverse series by LJ Engelmeier, is a feast for lovers of unconventional fantasy that, once started, is nearly impossible to put down. Somewhat reminiscent of Japanese manga storytelling, the multiverse is a multifaceted universe, populated with demons and humans living side by side, in some realms peacefully, in others at odds with each other.
Engelmeier effortlessly weaves the threads of racial tension, sexual orientation, freedom of choice and authority (divine or otherwise), into her narrative, giving the sense of a world that is real, gritty, and populated with characters who have the same issues that we struggle with today. The former slave- turned-leader, the coarse princess, the effeminate inventor, the reluctant aristocrat–all are painted on the page by an exquisite storyteller, masterfully weaving their backstory and motivations into their current predicaments. The author doesn't shy away from creating characters that are flawed yet likeable, and allows for a sense of inclusivity.
The world in A SHARD OF SEA AND BONE is as vibrant as the characters who reside in it and as readers traverse through the multiverse and its various realms, the author's imagination dazzles in its breadth and scope: realms of oceans and fjords, of desert sands, of jungles and mountain cliffs. Realms of war, realms of peace. It is a world that can be explored for infinity.
The murders and the mystery at the center of the plot become only really important towards the end of the novel, but pave the way for a series that one hopes will be as imaginative, engaging and entertaining as this first installment.
In A SHARD OF SEA AND BONE, Book 1 in LJ Engelmeier's Death of the Multiverse series, the writing is confident and colorful, the locations exotic, and the characters as multifaceted as the multiverse in which they reside.
~Suneé Jones for IndieReader