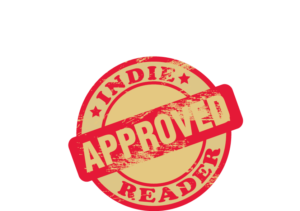 THREE RIVERS received a 4+ star review, making it an IndieReader Approved title.
Following find an interview with author Sarah Stusek.
What is the name of the book and when was it published?
THREE RIVERS. It will be released September 12, 2023.
What's the book's first line?
"My hand fumbles over the empty space where my phone should be."
What's the book about? Give us the "pitch".
Stella is a normal teenager, besides the fact she grew up on TV. When she takes things too far, her parents send her to an at-risk youth wilderness therapy program in Montana, where she learns what life was like before the daily noise that surrounds us
What inspired you to write the book? A particular person? An event?
THREE RIVERS is based on my real life – I was taken from my bed in the middle of the night by two strangers and dropped off in the middle of the woods in Montana on the other side of the country in the dead of winter.
What's the main reason someone should really read this book?
Both teenagers and parents living in this new fast-paced, ever-connected world are struggling to figure out how to balance it all. THREE RIVERS, while an extreme example, gives a different perspective on what getting back to basics really means and gives readers the opportunity to take a step back and re-evaluate without having to go into the woods and sleep in the snow themselves.
What's the most distinctive thing about the main character?  Who-real or fictional-would you say the character reminds you of?
While the character is based on me, she is way cooler and more successful than I'll ever be. I did commercials as a kid while she has a recurring role on a hit TV show. I love my main character Stella so so much. I would say she reminds me of a Kiernan Shipka or an Iris Apatow type.
When did you first decide to become an author?
When I was being transported to three rivers, the woman who was escorting me said "You should write a book about this. A lot of people say they're going to and never follow through with it. You should do it." And it has taken me over ten years, but here we are!
Is this the first book you've written?
Yes! I have finished my second novel though and am looking for a home for it now.
What do you do for work when you're not writing? I produce TV commercials and create online digital content.
Would you go traditional if a publisher came calling?  If so, why?
Yes I would love to. Being a hybrid author is exhausting, so much of it falls on your shoulders and I would love to have a more reliable partner in the process.