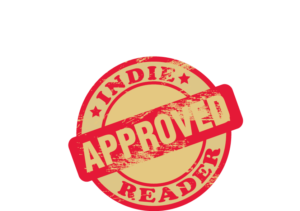 Delaware Before the Railroads received a 4+ star review, making it an IndieReader Approved title.
Following find an interview with author Homa Pourasgari.
What is the name of the book and when was it published?
The American Outsider, January 23, 2023
What's the book's first line?
Another damn bloody nightmare.
What's the book about? Give us the "pitch".
The book is about the Japanese culture and the mistreatment of dolphins by the hands of the fishermen, the trainers and the people who sell them to make for a hefty profit.
What inspired you to write the book? A particular person? An event?
I was inspired by the documentary, The Cove, and Rick O'Barry's Dolphin Project with a mission to protect dolphins worldwide. Their organization is always asking for support through donations or creativity projects to help spread the word. So, I decided to write about the abuse of dolphins.
What's the main reason someone should really read this book?
This book exposes the truth behind the oohs and awes of the audience when they watch a dolphin show or participate in swim with the dolphins. I think that the abuse of dolphins and other creatures is an indicator of how we behave as a civilized society. Every time we purchase a ticket to venues that use dolphins and other animals in captivity as a source of entertainment, we are contributing to their torture.
What's the most distinctive thing about the main character?  Who-real or fictional-would you say the character reminds you of?
The main character is a compassionate veterinarian who goes to extremes to bring attention to the plight of dolphins. The character reminds me of Drew Barrymore who plays Rachel in the truth-based film titled, Big Miracle.
When did you first decide to become an author?
I have always loved to write, but I decided to become an author in my twenties. I took a series of creative writing classes at UCLA. And it wasn't until many years later that I published my first book.
Is this the first book you've written?
The American Outsider is my third book.
What do you do for work when you're not writing?
When I'm not writing, I spend time learning. I read a lot about the publishing industry, marketing and advertising, and business in general. I work on my social media postings, websites, admin, and spend time doing research and thinking about ideas for a new project. I also think of different ways to generate income like getting into a small side business.
How much time do you generally spend on your writing?
Hmmm…that's a tough question to answer. I really don't know. I mean, I may write four/five hours per day, but sometimes I struggle with writer's block. So, there are these dry periods when I don't write and I do research, marketing and everything else. When the block goes away, I take advantage of it, and write 100 hours per week with 4 hours of sleep each night.
What's the best and the hardest part of being an indie?
The best part about being an Indie is that from beginning to end, you are in complete control of your work.
The hardest part of being an Indie, is getting reviews. Books by traditional publishers sometimes have 100,000 reviews. I don't think an Indie author would ever be able to do that. Indie authors are lucky if they can get a few hundred reviews.
What's a great piece of advice that you can share with fellow indie authors?
Market your book every day or people will forget about you and move on to the next best thing.
Would you go traditional if a publisher came calling?  If so, why?
I would if the deal was right because it would allow me more time to devote to my writing
Is there something in particular that motivates you (fame? fortune?)
The truth motivates me. When I see a miscarriage of justice and coverup, I find myself highly motivated to write and expose the perpetrators. As for fame and fortune, I'm a minimalist and a private person. I like enough fame so that people would recognize my work, but I don't need a "celebrity" status. And as for fortune, I would like to have money so that I can live comfortably, travel for my writing, help out those around me, and support worthy causes.
Which writer, living or dead, do you most admire?
John Grisham.
Which book do you wish you could have written?
Catch-22 by Joseph Heller.