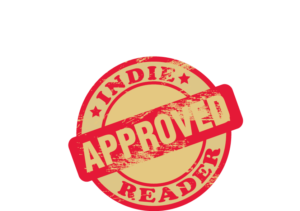 The French House received a 4+ star review, making it an IndieReader Approved title.
Following find an interview with author Courtney Lochner.
What is the name of the book and when was it published?
The French House / published September 25, 2022
What's the book's first line?
They said Alice in Wonderland represented an opium trance.
What's the book about? Give us the "pitch".
Designed to offer a simulated experience of studying abroad, the French House at the University of Wisconsin instead repeatedly falls victim to tragedy. But for college freshman Simone Duchamps, an American of French descent, the residence provides her first niche. Finally, a place where she belongs. But the illusion slowly dispels as her hopes for bohemian values are sullied by social hierarchy and segregation. When one of the residents is found dead, Simone fears she's going mad, just as her mother once had. Throughout police investigation she draws connections to everything—from her family's plagued history to the rumors The French House was once used for mind control research via psychedelic drugs. With twists and ambiguities, The French House explores the concept of life imitating art through the power of suggestion, and ultimately asks: what is a simulation and what is reality?
What inspired you to write the book? A particular person? An event?
I used to dine at the actual French House at the University of Wisconsin, where only French was spoken, and I'd quickly become part of a coterie of intellectuals. The ambiance was ripe for a mélange of fictional characters and intrigue to sprout and there, over many candlelight dinners, the seed stirred. When I did begin writing the book some 15 years later, it was natural to add elements of the Wisconsin Driftless region's landscape into the setting, as well as the winery I grew up visiting and still frequent today. As I researched the history of CIA MKUltra mind control work with psychedelics that happened at the University—bang! I had a major plot.
What's the main reason someone should really read this book?
Lovers of suspense, cerebral conversations, and cultural nuances will find home   with The French House.
What's the most distinctive thing about the main character?  Who-real or fictional-would you say the character reminds you of?
Simone is an expert in French literature and mushrooms—quite the duo! Just add some psychedelic mushrooms into the mix and let Simone's narration take you on a journey.
When did you first decide to become an author?
When asked what I'd be in kindergarten, I wrote "author" with certainty. Phew, I got something right!
Is this the first book you've written?
Like most writers, I've written plenty of books going back to my middle school days, but this is the first novel I've had published. You could say it's my first "book baby", and I wrote it on maternity leave with my first real baby.
What do you do for work when you're not writing?
I am a proud documentary filmmaker (co-founder of Cosmic Dust Films) and by trade I write content about mental health and psychedelic therapy.
How much time do you generally spend on your writing?
When in the throes of a novel I can easily spend eight or more hours a day in that world. During these periods, everything in my environment will relate to the novel's plot and characters, it's one of the wondrous experiences I revere most about writing.
What's the best and the hardest part of being an indie?
Being an indie author means you're doing your own marketing, but the reality is, you'd be doing the same with a big publisher.
What's a great piece of advice that you can share with fellow indie authors?
My advice to fellow indie authors would be to cherish your writer's community and ultimately, write for yourself. When someone loves our work, it's a gift, but first and foremost, we're gifting ourselves by putting words to the paper.
Would you go traditional if a publisher came calling?  If so, why?
Never say never. This book started with a big publisher; they wanted to to "dumb it down"—I wasn't interested in that route.
Is there something in particular that motivates you (fame? fortune?)
I am motivated by characters and settings that appear in my head and tell me their story must be told—and I'm okay with that making me sound a bit looney!
Which writer, living or dead, do you most admire?
I adore Carol Goodman.
Which book do you wish you could have written?
The Secret History by Donna Tartt of course!