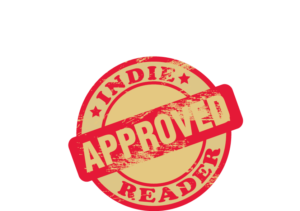 Tomorrows End received a 4+ star review, making it an IndieReader Approved title.
Following find an interview with author G.R. Morris.
What is the name of the book and when was it published? 
My novella Tomorrows End, was first published on March 31th 2022. 
What's the book's first line? 
This night seems as good as any to kill the universe's messiah. 

What's the book about? Give us the "pitch". 
A philosophical fiction that blends The Matrix and Hellraiser, it gives answers to free will and the meaning of life. A coming-of-age story where a teenager becomes a superpowered messiah and attempts to free humanity from the bonds of alien control. 
What inspired you to write the book? A particular person? An event? 
My life experiences led me to study philosophy and religion. Searching for the truth inspired me to tell the type of story that truly begins from nothing into something. I have ideas that I feel need to be put on the page. 
 What's the main reason someone should really read this book? 
This book is meant to entertain and stimulate the mind. As long as you don't mind the gore, this should challenge what you think about reality. 
What's the most distinctive thing about the main character?  Who-real or fictional-would you say the character reminds you of? 
Kevin becomes a demon possessed Messiah who has to overcome his fear of the dark. While he was created prior to The Matrix, he is similar to Neo. 
When did you first decide to become an author? 
I decided to become an author around 30 years ago when the 800-page story was first born. Over the years I had ideas which needed adding in. I then decided to split it up into a series. 
Is this the first book you've written? 
Yes. But it's evolved over the years. 
 How much time do you generally spend on your writing? 
Lately I haven't done anything on writing at all. When I have time, I spend two to four hours a week plotting, writing, researching, or editing my next book. 
What's the best and the hardest part of being an indie? 
I love the freedom of being able to control every aspect of the product. Some people won't even touch books that are not trad published. 
What's a great piece of advice that you can share with fellow indie authors? 
While it's good to know what the market wants, you also should write what you like. 
Would you go traditional if a publisher came calling?  If so, why? 
I would probably write a different book for them as long as it's on my terms. I would consider having some books traditionally published and some indie. 
Is there something in particular that motivates you (fame? fortune?) 
I would like to be able to write full time. I hope my book series inspires people to look into philosophy and learn to think critically. If the book is only entertaining, then that's fine too. 
Which writer, living or dead, do you most admire? 
Stephen King is great, but obviously the Wachowski's influenced me a lot. I absolutely love The Matrix.  
Which book do you wish you could have written? 
I suppose it would be nice to be known to have written the Game of Thrones series.