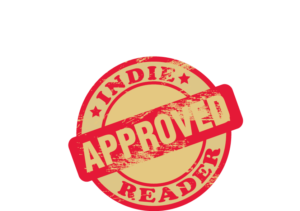 Navigators Forging a Matriarchal Culture in Polynesia received a 4+ star review, making it an IndieReader Approved title.
Following find an interview with author Fata Ariu Levi.
What is the name of the book and when was it published?
Navigators Forging a Matriarchal Culture in Polynesia.
What's the book's first line?
"I remember one chilly morning in late January 1983 in New York City, when I came in to work at our office in mid-town Manhattan at 42nd Street across from Penn Central Station. I was greeted with….
Hey Ariu, did you catch the news last night when CBS' Dan Rather was moderating a debate on who you are, what you are, and what you are going to be? Of course, I did not catch the news the night before, but I immediately glanced over the New York Times headline: "New Samoa Book Challenges Margaret Mead's Conclusions".
What's the book about? Give us the "pitch".
The first documented history of the culture of the Polynesian Navigators, the Samoan and Manu'an, of the Archipelago in Polynesia took place around 1830 after the arrival of Christianity by the European Missionaries. And, a comprehensive written Monograph by Dr. Krämer, a German physician and Anthropologists published in 1902. Subsequent writings were based on these documents, thus perpetuating the observations of the original writers as "fact." The biases  in these first efforts to chronicle the fragmented, long history, in excess of 3000 years, of the Polynesian Navigators of the Archipelago are what compelled this Orator Chief author to take a different, more modern approach. The metaphorical ancient prophetic Wind had persisted in summoning the Orator Chief author (Orators are the custodians) of the culture and history, to re-examine the historical events in light of the author's analysis and observation of patterns and relationships. The autobiographical approach to the author's re-examination of the culture praxis and norms is a multi-dimensional, multi-disciplinary examination of past events, which leads to reimagining of current reality with respect to history. This is not a linear process, for culture functions as a cohesive, tightly-woven mosaic of the Navigators motif.
This telling of this story aims to satisfy the curiosity of minds inquisitive about cultural development. In so, doing, it delineates individual identity and responsibility, and defines the importance of Gender rights and leadership, cultural identity, and diversity. At a  macro level, that understanding a robust cultural identity with diversity is a source of strength for any Multicultural National brand; and, at a micro level, the author believes that personal and family identity strengthens the core unit of the culture. Thus, understanding cultural development in the microcosm of this small and far remote Island Nation, as it sustained diversity and sustainability for thousands of years, offers an alternative path for other parallel, more global, giant cultures of the world to find wisdom and balance perspective in multicultural and diverse society.
What inspired you to write the book? A particular person? An event?
The Samoan history desperately needs a new perspective reality reimagined in a new paradigm of science and information technology.
It is an extension of my Orator Chief responsibility.
I was driven to writing by my mission to reimagined the culture development and history of the Polynesian Navigators of the Archipelago.
My purpose compelled me to document this experience for the future generations of Samoan diasporic millennials.
My efforts resulted in a three books series.
* Navigators Quest for a Kingdom in Polynesia
* Navigators Forging a Matriarchal Culture in Polynesia
* Navigators Founding a Christian Nation in Polynesia
What's the main reason someone should really read this book?
Entrepreneurship advice to startup companies.
How much time do you generally spend on your writing?
Every day 24×7 whenever the thought strikes.
What's the best and the hardest part of being an indie?
The best is personal freedom and identity or self branding. The hardest is learning and navigating through the publishing process and procedures and sales and marketing.
What's a great piece of advice that you can share with fellow indie authors?
Make a commitment and turn it into a habit.
Would you go traditional if a publisher came calling?  If so, why?
No, I wouldn't go with traditional publishing.
Is there something in particular that motivates you (fame? fortune?)
"Accomplishments" as much as I can before l leave this world. It makes me feel I contributed in a positive way to the world.
Which writer, living or dead, do you most admire?
James Michener.
Which book would you like to have written?
Waste Land by T.S.E.