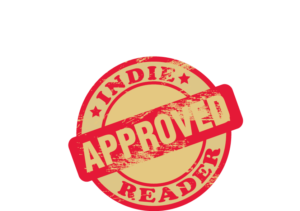 The Bean Sidhe received a 4+ star review, making it an IndieReader Approved title.
Following find an interview with author Ernest L Canning.
What is the name of the book and when was it published?
The title of the book is The Bean Sidhe (Banshee) and it was published December 11, 2021
What's the book's first line?
The keys for apartment 507 still hung in the lock, the door not fully closed. She had watched him go in. He looked like hell. Lou must have tried to drown the little turd.
What's the book about? Give us the "pitch."
The Bean Sidhe is a book about a little man that felt cheated and abused by life, he felt powerless to change his own fate, but felt compelled to put his finger on the scale of justice on behalf of strangers.
What inspired you to write the book? A particular person? An event?
I have some wild dreams and I'd wake up after having such a good time and think I should write this stuff down. The story of Percy stemmed from a dream I had that kept building in my mind,  so I started putting it on paper for my own amusement, and to see if it would sound as interesting in the cold light of day as it did at the time and not really thinking that it could actually lead anywhere.
What's the main reason someone should really read this book?
The Bean Sidhe gives a classic voice to a new and fresh story. Even with the sometimes crude language the characters are all unique, the story is fast paced and has enough humor to keep the reader entertained throughout the entire book.
What's the most distinctive thing about the main character?  Who-real or fictional-would you say the character reminds you of?
Percy's a frail and unassuming professional man. He felt overlooked and unappreciated his entire life. After his wife left him, he was cast adrift, left with nothing but anger. He woke up one day and decided he would be overlooked no longer. The physical characteristics come from a cross between a family friend and Barney Fyfe.
When did you first decide to become an author?
About 10 years ago I started scribbling notes about some of the dreams I had.  I organized those notes and developed the story idea for The Bean Sidhe.
Is this the first book you've written?
Yes it is but hopefully not the last.
What do you do for work when you're not writing?
I'm retired but when I'm not writing I keep myself busy by doing some woodworking and other artistic ventures. I am also building a boat. I do normal retired things like mowing the lawn and shoveling snow (sometimes in the same day, I live in Canada). I'm what I would consider a tinkerer.
How much time do you generally spend on your writing?
Some days I can spend hours writing like it's an obsession but I can go for days without writing anything.
What's the best and the hardest part of being an indie?
The best part is creating something out of thin air, a new world with words. The hardest part would be the discipline necessary to get the work out and of course editing.
What's a great piece of advice that you can share with fellow indie authors?
Keep writing. Even if you don't think it will go anywhere, keep writing.
Would you go traditional if a publisher came calling?  If so, why?
No, I don't think so. Many people feel that you need to be traditionally published to be considered a real author but I don't think that's true anymore. Plus self-publishing allowed me to keep a lot of the creative control over my work and I had no deadlines to meet.
Is there something in particular that motivates you (fame? fortune?)
I feel a need to create things and as an avid reader writing was another artistic avenue I've wanted to try.
Which writer, living or dead, do you most admire?
Mark Twain for his folksy wisdom, downhome style, and of course his humor.
Which book do you wish you could have written?
Catch 22 because of the gruesome insanity of it all.