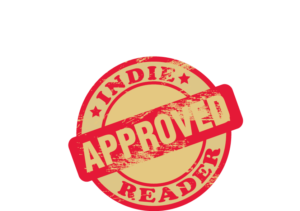 That Magic Mischief received a 4+ star review, making it an IndieReader Approved title.
Following find an interview with author Susanna Allen.
What is the name of the book and when was it published?
That Magic Mischief was published in October 2021. It is a reissue: the original version was published by Crimson Romance in 2013. I got the rights back after, having been acquired by Simon & Schuster, the imprint was discontinued in 2018.
What's the book's first line?
What was the point of being a witch if Annabelle Walsh couldn't manage a spell to fix her broken heart?
What's the book about? Give us the "pitch".
It's about healing a broken heart by means which my female main character thinks are magic. Annabelle's recovery is aided by the tough love of the magical creature she unwittingly summons, but in the main, she is the one doing the work of recovering her true self: the self who gets things done, achieves her dreams, grows and changes.
There's also the humor and conflict presented by said magical creature, a shapeshifting, troublemaking Pooka called Callie, whose freedom requires the fulfillment of an ancestral obligation on Annabelle's part. This involves the participation of a handsome, talented Irishman, artist Jamie Flynn…
What inspired you to write the book? A particular person? An event?
I must start by saying that I adore most things metaphysical and gave that love to Annabelle: I love getting my tarot cards read, I am adept with the runes as an oracle and guide, I have crystals allllll over my apartment. But I found my outermost boundary in a free local newspaper while in vacation in Taos, New Mexico.
There was an article in a local free sheet about how to conduct a past-life regression/séance slumber party and my reaction was "yeah, no." I wondered what would happen if something got summoned? The idea for the book spun from that, and while it all works out in the end, Annabelle's experience dealing with a Celtic mythological being is not a walk in the park. Be careful what you wish for, and all that.
What's the main reason someone should really read this book?
Given the times we find ourselves in, humor and love and imagination are paramount.
When I was preparing to self-publish this, once the rights reverted, I went over the manuscript as it had been years since I'd read it. It was so 'cold', it was like reading it for the first time, and I was pleased by the way the humor and love and the paranormal aspects meshed.
I hope that readers find this to be purely enjoyable, a lovey break from the day-to-day, and a satisfying resolution for my FMC.
What's the most distinctive thing about the main character? Who-real or fictional-would you say the character reminds you of?
Annabelle has such a good heart. Such a good, open heart. Even in the midst of it breaking, she has so much time for her friends, and for the interfering Pooka who needs her help (as reluctant as Annabelle is, initially, to give it.)
She invests in everything fully and completely, and is very sensitive to the pain of things not working out, but a major part of her narrative arc is recognizing her own resilience and proceeding to take big chances, knowing she has the fortitude to deal with setbacks and transcend them.
When did you first decide to become an author?
I had been working as print journalist, specializing in theatre reviews and features, when the advent of internet supremacy saw the whole lot dry up.
Suddenly I had a lot of time on my hands.
After the usual panic and anxiety, I decided to pretend that I wrote novels for a living. I had a manuscript I had started the year before, foolishly thinking that if I wrote 300 words a day for, oh, sixty to ninety days, I'd have a novel at the end of it. What I had was a bunch of fragments that read like I had written 300 words a day.
While I did look for other, paying things to do, I reopened the file. Always having had a healthy dose of naïve optimism, I reckoned that, if I came up with three solid chapters, I'd get an advance to finish the rest, and I'd be laughing all the way to the bookshop.
LOL, no. I persisted: I secured representation and was told to finish the book, darling; I kept writing, and when I finished that first novel, I immediately wrote another. The first didn't sell; no matter, I was deeply into the next one.
That one almost sold. The third novel — I was on a roll — took some doing, but that didn't sell either. I parted company with that agent, and thought I had another one, but that lead ghosted like a bad Tindr date.
I kept going until literal years later—five, from original conception to acceptance email—when Drama Queen, a contemporary romance I submitted for consideration direct to the publisher, was taken up by Little Black Dress Books, an imprint of Headline UK.
Is this the first book you've written?
That Magic Mischief is, in fact, the first book ever wrote, but not the first that got published. Drama Queen is the second book I ever wrote, and the first to get published, followed by The Fidelity Project, both for Little Black Dress.
Drama Queen was the first novel for LBD that got signed off the slush pile.
That Magic Mischief has gone through three title changes, seemingly infinite drafts and copyedits, and a major zhush for the 2020s. It's kind of amazing how many things had to be updated in only seven years. Luckily, Annabelle is analogue and does many things the old-fashioned way. She's the sort of person who lets their cell phone battery drain out and learned shorthand to takes notes when she's interviewing someone for an article (for the record, I am absolutely not that person!). and was a great object lesson in how to handle technology since it changes so drastically, so quickly. Revising this has inspired me to be smarter about how I feature tech in future contemporary novels, for sure.
What do you do for work when you're not writing?
There's not much journalism going around, so I haven't had active clients in that regard for ages now. I did my BFA in graphic and communications design, and fell into publication design early in that career; I currently work in magazines as both a designer and a sub-editor.
Would you go traditional if a publisher came calling?
I am already hybrid! My Shapeshifters of the Beau Monde series is published by Sourcebooks and is a regency Era historical plus Shapeshifter genre mash up; think Bridgerton meets werewolves. The first installment, A Wolf in Duke's Clothing, premiered in April of 2021, and the second, A Most Unusual Duke, is out on December 28, 2021. I'm currently waiting for edits back on the third, A Duke at the Door, which debuts in August 2022.
I do have another contemporary paranormal title in the metaphorical desk drawer, so we'll see what I decide to do with it. Watch this space over on www.susannaallenwriter.com !