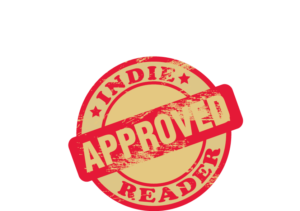 Country Hearts received a 4+ star review, making it an IndieReader Approved title.
Following find an interview with author Gisèle L Grieves.
What is the name of the book and when was it published?
The title of the book is Country Hearts and it was published in the fall of 2020.
What's the book's first line? 
"Jenny!?! Have you seen my keys? I'm gonna be late if I can't find those blasted keys!"
What's the book about? Give us the "pitch". 
This book is about Jenny. She is a mother of four amazing children, and life is almost perfect, living in a beautiful home and having a small farm. Her husband, David, is a hard-working accountant, who is supportive in all the right ways, but like many couples, they seem to be missing the spark that Jenny yearns for in the bedroom.  Jenny loves her husband and the life they have built together, and she appreciates it even more when David starts to rekindle that missing spark.  But just as that spark starts to ignite, tragedy strikes in the worst way possible, leaving Jenny to run the farm and take care of their four children on her own.  Jenny is strong and determined to keep her family in their home and to keep the farm, and she has a plan on how to make it work, but she also knows that she will need help if she's going to succeed.  This leads Jenny to call a local farmer for some hay to feed her livestock over the bitter cold winter.  From the moment this farmer, Sam delivers that first load of hay, Jenny knows there is more to this man than meets the eye.
What inspired you to write the book? A particular person? An event? 
Surprisingly, for this book, I drew a lot of the inspiration for it from my own personal life.  I live on a small farm, have four children, and at the time I wrote this book, I was also raising cattle.  The rest is all fiction, that's where the similarities stop.
What's the main reason someone should really read this book? 
I think the main reason anyone should read this book is most women can relate to Jenny.  The story has a way of tugging at your heart string and making you want to learn more about her.  It's a realistic romance novel, as I like to tell people.
What's the most distinctive thing about the main character?  Who-real or fictional-would you say the character reminds you of? 
Jenny reminds me of myself in so many ways.  I think that's one of the biggest reasons I wrote this character the way I did.  I wanted to leave a little of myself in the story.  She's determined, strong, even if she doesn't realize it, and charismatic.
If they made your book into a movie, who would you like to see play the main character(s)?
Funny you ask this, because it has been my biggest dream to see my books turned into a movie.  So, I have given this question a lot of thought.  Being Canadian, I have to give a shout out to my fellow Canadians, so for the role of Jenny, I envision someone like Meghan Ory, for Sam, I've always envisioned him to be played by Kevin McGarry, and for David to be played by Niall Matter.
When did you first decide to become an author?
Honestly, I never really decided to become an author.  I started writing for something to pass the time after putting my children to bed.  I have a vivid imagination, so I would write whatever stories that would pop into my head.  Before I knew it, I had a book.  So, when it came to Country Hearts, it almost wrote itself.
Is this the first book you've written?
The first book I wrote is Willow's Ridge.
What do you do for work when you're not writing?
My current career is as a Funeral Director's Assistant.  I have had a variety of careers over the years.  I love learning new things all the time, and I struggle to stick to the same thing for too long.
How much time do you generally spend on your writing?
Currently I am not spending nearly as much time as I would like writing.  I have been stuck on my third book for too long now.  With only about 20% left to write, I am anxious to get it done and published.  When I do get into my writing, I typically spend 3-4 hours in a row writing.  My ideas typically come to me at night when my house is quiet, so I have been known to put in ridiculously late nights or early mornings depending how you look at it.
What's the best and the hardest part of being an indie?   
The best part is being told you put something together that is worth reading.  Getting the validation that all those hours were worth it.  The hardest part is waiting for the review, not knowing how your book will do.  I never in my wildest dreams thought I would be an "author", so this whole process was quite intense for me, but well worth it.  I enjoy my books, I think I have compelling characters and story lines, so to have someone agree makes it quite special.
What's a great piece of advice that you can share with fellow indie authors?
My great piece of advice for fellow Indie authors is, keep writing.  There are no shortages of readers out there, and authors of every kind are needed to keep this world entertained.
Would you go traditional if a publisher came calling?  If so, why?  
Honestly, having gone through the self-publishing process, I don't think I would go the traditional publishing route.  I love having full control of what happens to my book.  Are there benefits to traditional publishing? Absolutely.  But I don't think I would want to wait for someone to approve of my writing before it could be printed.  Having said that, I would certainly listen to what they have to say, and offer.
Is there something in particular that motivates you (fame? fortune?)
Now that I have published two books, I am motivated by the hope that Hallmark would want to turn my books into movies.  I grew up watching Hallmark movies and can't help but think my stories fit their genres.
Which writer, living or dead, do you most admire?
I enjoy reading a variety of genres and can't say I have a specific writer I admirer more than another.  I do appreciate the details certain authors use in their books and have a deeper respect for the amount of work it would take, having now gone through it myself.  Diana Gabaldon comes to mind when I think of writers who include fine details.
Which book do you wish you could have written?
I can't say I wish I wrote any books that others wrote.  Each author has their own unique talents and writing style.  Knowing this, even the most successful Best Seller could not have been so necessarily if I had written it because my writing style is my own.  I am proud of the work I have done, and I appreciate the work other authors put into their books.