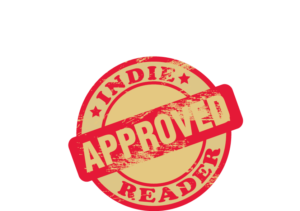 SEA AND SWORD: A STRANGER WORLD ADVENTURE received a 4+ star review, making it an IndieReader Approved title.
Following find an interview with author Jim Genzano.
What is the name of the book and when was it published?
The book is called SEA AND SWORD: A STRANGER WORLD ADVENTURE, and I published it on February 28, 2021.
What's the book's first line?
"What…is a story…for?" This line is spoken by the main character's English teacher, Mr. Thurston, and it's more than just a question he's asking his class. The question of what stories are for is also one of the major themes of the STRANGER WORLD series.
What's the book about? Give us the "pitch".
Have you ever wanted to have an adventure in a magical world? Well, that's pretty much all Hunter Wilson has ever wanted his entire life. So he's overjoyed when he finds a doorway that leads him into a fantasy world just like the ones he's read about. But adventure is a lot scarier when you're actually living it. If Hunter's not careful, he might get himself drowned, murdered by pirates, eaten by a giant octopus, or hunted down by the mysterious child King that rules over the other world.
What inspired you to write the book? A particular person? An event?
I began writing the STRANGER WORLD series for National Novel Writing Month in 2009. The inspiration for the books' main character, and for the subject matter, was my first son, Griffin. I wanted to write him a fun adventure that was full of the things a kid would love. I started the series before Griffin was born, and as he's grown up, so has the story!
What's the main reason someone should really read this book?
It's fun! It has pirates, magic, funny characters, scary monsters, and plenty of thrills and mysteries. It's also about the importance of stories, families, and friends.
What's the most distinctive thing about the main character?  Who-real or fictional-would you say the character reminds you of?
Hunter is uncomfortable with the real world, and with interacting with regular people. Consequently, he's obsessed with stories and with escaping into them. He's the kind of person who is always in search of something more, who always needs to be doing something. He reminds me very much of myself!
When did you first decide to become an author?
I've loved reading and writing for as long as I can remember. I used to write and draw stories with my twin brother at the kitchen table when I was very young. Whenever somebody asked me what I wanted to be when I grew up, I never had another answer besides "writer."
Is this the first book you've written?
It's not! I remember writing a couple of science fiction mysteries when I was a little kid. I wrote fantasy novels in blank journals and drew maps on the inside covers. When I was a teen, I wrote a sci-fi/fantasy book based on Ancient Egyptian myths, and I nearly finished a vampire novel. But the STRANGER WORLD series is the first one that I've been passionate enough about to publish. The first book in the series is TREE AND BEAST, SEA AND SWORD is book two, and there are four more volumes to come!
What do you do for work when you're not writing?
I'm a software developer for Comcast. I work on the back-end web services that run Comcast's customer support chatbot, the Xfinity Assistant.
How much time do you generally spend on your writing?
I spend an average of an hour or two a day on writing, usually very early in the day or very late at night.
What's the best and the hardest part of being an indie?
The best and hardest part of being an indie are the same thing: the fact that you're in charge of everything! You get the final say on all the text – where every comma and period will go, what font to use, what image will be on the cover, and so forth and so on. There's nobody to tell you to cut something or add something you don't want to. But that also means you have to make every single decision, and do all the marketing and social media and editing yourself. Not only are you the author, you're also the designer, the publisher, and the advertiser. It's a lot of work, and it can be discouraging sometimes.
What's a great piece of advice that you can share with fellow indie authors?
I think one of the most important things to remember as a writer is that what you write isn't set in stone. If you decide later that it's no good, you can just delete it and write something else. Every great book started out as an awful first draft. If anything doesn't work, just rewrite it, and rewrite it again, and keep rewriting it until it does work. Keep reading, keep writing, keep editing, and you will get better.
Would you go traditional if a publisher came calling?  If so, why?
I absolutely would! In fact, I'm writing a new novel now, unrelated to the STRANGER WORLD series, and I'm already planning to shop it around to agents. There are a couple of reasons I'd like to go the traditional route. One is that I think a sense of validation would come with having your book purchased and published by a traditional publishing house, like you'd been recognized and approved by an authority. Two is that a big publishing house would have a lot more marketing resources and reach, and they would be able to get my book in front of a lot more people. I want as many people as possible to enjoy my books!
Is there something in particular that motivates you (fame? fortune?)
If I could live comfortably off my writing, and not have to work another job, that would be amazing. But what really motivates me is the idea that I could move someone with my writing the way I've been moved by other peoples'. If I got a letter or an email from someone telling me my book had made them cry, or had made them decide to become a writer themselves, I think I could die happy.
Which book do you wish you could have written?
The first two novels in Maggie Stiefvater's Dreamer Trilogy, Call Down the Hawk and Mr. Impossible, are the books I read most recently that made me really jealous. Stiefvater's writing is just so gorgeous and brilliant, sometimes I read a sentence and have to yell out loud!