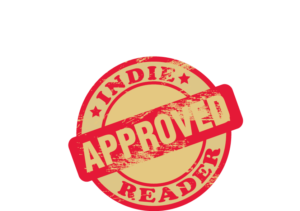 Oh, Bella! Tales of a Rescue Dog: A Day at the Pool received a 4+ star review, making it an IndieReader Approved title.
Following find an interview with author Andrea D. Malone.
What is the name of the book and when was it published? 
Oh, Bella! Tales of a Rescue Dog: A Day at the Pool – published March 2021
What's the book's first line?
"Oh, Bella, I have a surprise for you!"
What's the book about? Give us the "pitch". 
The book series is about a sweet rescue dog named Bella and her adoptive dog mom in the adventures of their lives together.  In this book Bella gets to attend a swimming party with other dogs at a community pool at the end of the summer and Bella has a blast!
What inspired you to write the book? A particular person? An event?
I was inspired by the relationship with Bella to write a book series based on our adventures together!
What's the main reason someone should really read this book?
This is a genuine story of pet adoption and the adventures of a rescue dog!
What's the most distinctive thing about the main character?  Who-real or fictional-would you say the character reminds you of?
The main character Bella is a real dog who was facing euthanisa at a local pet shelter!  The most distinctive characteristic about Bella is she loves children and she immediately sits on command in their presence so they can come over and say hello at which point the dog kisses begin.
If they made your book into a movie, who would you like to see play the main character(s)? 
Bella, of course!  As for my character (Bella's mom) – Angela Bassett as I'm a woman in my 50's
When did you first decide to become an author?
Spring of 2020.
Is this the first book you've written? 
This is the 2nd book I've written in this series Oh, Bella! Tales of a Rescue Dog.  The first book in this series is Oh, Bella! Tales of a Rescue Dog: My Forever Home
What do you do for work when you're not writing?
I'm retired.
How much time do you generally spend on your writing?
A week's time for the level of children's books.
What's the best and the hardest part of being an indie? 
The review options that are available to its members.
Would you go traditional if a publisher came calling?  If so, why? 
Yes, as the marketing piece can be tricky and you have to get it just write in order to be successful.
Is there something in particular that motivates you (fame? fortune?)
Sharing my story of pet adoption.
Which writer, living or dead, do you most admire?
Maya Angelou.