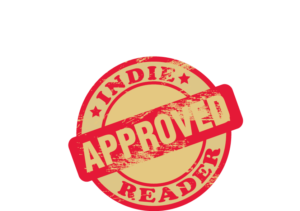 Becoming Wilde received a 4+ star review, making it an IndieReader Approved title.
Following find an interview with author HK Jacobs.
What is the name of the book and when was it published?
Becoming Wilde (06-13-2021)
What's the book's first line? 
Everything felt swollen—her eyelids, her cheeks, her lips. Especially her lips that had been kissed furiously and desperately the night before.
What's the book about? Give us the "pitch". 
Dedicated, world-traveling doctor finds love beyond her wildest dreams and struggles to reconcile who she is with who she has yet to become.
What inspired you to write the book? A particular person? An event? 
My experiences as a physician in pediatric global health and my obsession with great love stories!
What's the main reason someone should really read this book? 
Read this book to fall in love, to escape to exotic locations, and to go on a journey of self-discovery where you will ask yourself: what is too much to sacrifice for someone that you love?
What's the most distinctive thing about the main character?  Who-real or fictional-would you say the character reminds you of?
Alex Wilde has a flawed selflessness where she bestows love on others that she herself can't seem to accept.   She is partly me…maybe more than I like to admit!
If they made your book into a movie, who would you like to see play the main character(s)? 
I love this question! For Alex Wilde, I picture, Lilly Collins or Dakota Johnson. Ian Devall would be like a young Ian Somerhalder or Chace Crawford.  My friend and I picked out Luke Grimes for Logan and Joe Alwyn for Tim.
When did you first decide to become an author?
Last year!  I have always loved creative writing and am an avid reader…and now I'm never stopping!
Is this the first book you've written?
It's the second. The first was Wilde Type (book 1 of the Alex Wilde Series)
What do you do for work when you're not writing?
I am a pediatric ICU physician.
How much time do you generally spend on your writing?
I write two pages a day (or sometimes more) before my kids wake up in the morning!
What's the best and the hardest part of being an indie?  
Best: The overwhelming community of talented authors I have discovered.
Hardest: Asking people to believe in your work.
What's a great piece of advice that you can share with fellow indie authors?
To write well, one must live well.
Would you go traditional if a publisher came calling?  If so, why?  
I would if it was the right fit!
Is there something in particular that motivates you (fame? fortune?)
I want to give people what they search for–an escape, an epic romance, adventure.  A chance at another lifetime!
Which writer, living or dead, do you most admire?
Jane Austen–she was ahead of her time.
Which book do you wish you could have written?
Harry Potter…hands down.