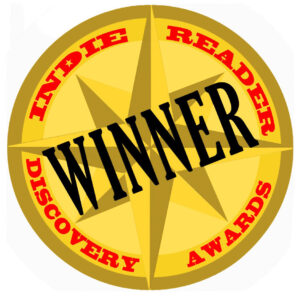 ​Don't Mind Me, I'm Just Having a Bad Life: A Memoir was the winner in the LGBTQ+ (non fiction) category of the 2021 IndieReader Discovery Awards, where undiscovered talent meets people with the power to make a difference.
Following find an interview with author Lewis Kempfer.
What is the name of the book and when was it published?
​Don't Mind Me, I'm Just Having a Bad Life: A Memoir; Publication date: September 9, 2019
What's the book's first line? 
​"Spinning out of control."
What's the book about? Give us the "pitch."
Don't Mind Me, I'm Just Having a Bad Life is a raw, rapid-fire account of one man's frightening journey to self-acceptance. From childhood abuse and having any shred of self-esteem stripped from him to failed relationships and finally to dicey sex clubs and crystal meth motels, Lewis holds nothing back in this bittersweet tell-all. His emotional tale of love, loss, and redemption will move anyone who's ever felt alienated or outcast. It is a shockingly candid true-life story. If you like authentic narratives, stories of triumph, and surmounting the challenges of being LGBTQ, then you'll be enthralled by Lewis Kempfer's riveting memoir.
What inspired you to write the book? A particular person? An event? 
A chance encounter with Martin Moran, a Broadway actor from Denver, who I met when I was 19 led to a 35-year mentorship and inspiration in my performing career. After reading his first of his two memoirs (The Tricky Part) in which he detailed childhood sexual abuse, it prompted me to start outlining my own memoir upon realizing my journey had not only been worse but could be a source of hope and inspiration to others.
What's the most distinctive thing about the main character? Who-real or fictional-would you say the character reminds you of? 
I am the main character and although it's a very recent reference, I have uncanny similarities with the lead character in the musical Dear Evan Hansen. Throughout my life I have been compared to Disney's Eeyore, Charlie Brown, and Saturday Night Live's Debbie Downer.
What's the main reason someone should really read this book? 
The memoir is inspiring, uplifting, and darkly humorous written by an author with an honest and engaging voice and a conversational manner of storytelling.