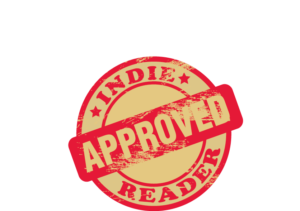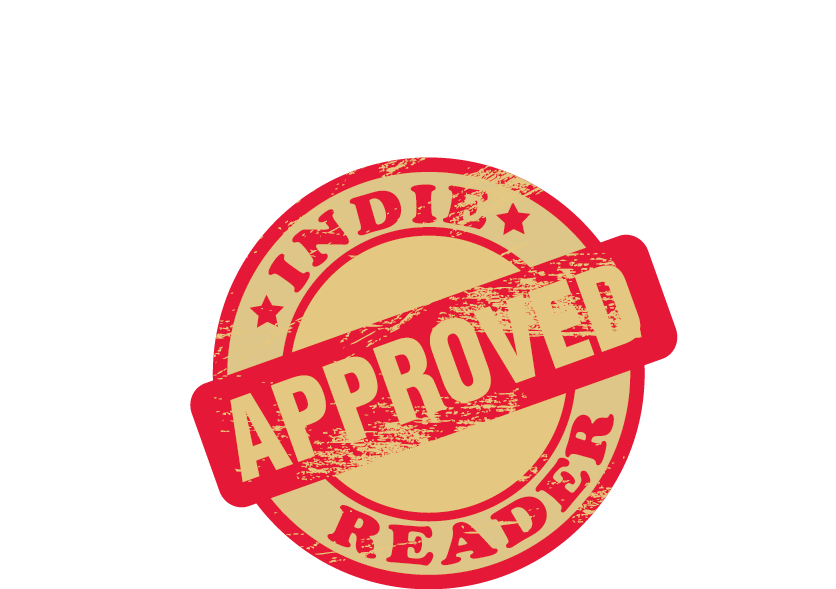 When Darkness Descends (The Relevation Trilogy, Book 1) received a 4+ star review, making it an IndieReader Approved title.
Following find an interview with author G.W. Lücke.
What is the name of the book and when was it published?
When Darkness Descends (The Relevation Trilogy, Book 1). Published on 14th July 2020.
What's the book's first line? 
"Nanna?"
What's the book about? Give us the "pitch". 
Finding redemption. Overcoming mental health issues and facing life's most confronting challenges. Staying true to your friends and yourself. Fighting for what you know is right. A world in decline looking for hope. The smother of patriarchy and the search for something better. Using religion and false promises to secure power and suppress dissent.
Golly – it sounds intense, doesn't it?
But it's all wrapped up in a roller-coaster, mystery/adventure with lots of twists and turns, and a few laughs along the way.
What inspired you to write the book? A particular person? An event? 
I fell in love with epic fantasy after reading 'The Chronicles of Thomas Covenant' by Stephen Donaldson when I was a teenager. I love fantasy stories with complex worlds and engaging characters. Ones that let you escape reality, but also have plots that reflect real-world challenges.
Underpinning 'When Darkness Descends', is how people living in Reformation Europe interpreted the Book of Revelation as prophesizing the end of the world. People started to adopt apocalyptic beliefs, driven by great upheaval in Europe during this time, marked by wars, famine, and disease.
In 'When Darkness Descends', the land of Enthilen is also riven by war, famine and disease. Those in power use the promise of a returning god and a fabled paradise, which will be revealed at the end of all things, to deceive their followers.
What's the main reason someone should really read this book? 
It took me nearly 40 years to write!
Seriously, it blends mystery and fantasy, and introduces new and unique cultures and landscapes.
There's something here for people that simply want escapism, but the story is multi-layered and should appeal to those that want to think about what they're reading.
It should also appeal to people who like to hunt for clues to solve a mystery.
What's the most distinctive thing about the main character?  Who-real or fictional-would you say the character reminds you of? 
Tom Anderson suffers from anxiety and depression, and a lack of self-confidence. But when the chips are down, he manages to draw on a reserve of intestinal fortitude to confront major and unique challenges. He stuffs up, makes mistakes, doubts himself. He's also honest and loyal, and never shirks from trying to do the right thing.
Tom reminds me a bit of Jake Gyllenhaal in Donnie Darko – although maybe not as intense (or rabbity!).
If they made your book into a movie, who would you like to see play the main character(s)?
Hmm. That's a tough question. There are so many characters in 'When Darkness Descends', I don't know enough actors to fill all the parts! For the younger characters, I'd prefer unknown actors to get the roles.
Tom Anderson – played by the next Johnny Depp
Athalee (Thaly) – played by the next Daisy Ridley
Adalwolf – played by the next Benedict Cumberbatch
Grin – played by the next James Earl Jones
For the older characters, some names that spring to mind include:
King Ewald – Russell Crowe
Queen Romilda – Ruth Wilson
Princess Caeli – Amy Schumer
Jacob – Denzel Washington
Malphas – Gary Oldman
Jurelle – Jordi Mollà
Genevea – Cate Blanchett
And the list goes on! Wouldn't it be great to have this problem?
Guillermo del Toro, if you're reading this…
When did you first decide to become an author?
When I was 15. I published 'When Darkness Descends' at 53, so it's been a long journey!
Is this the first book you've written?
Yes.
What do you do for work when you're not writing?
I used to be a Professor of Ecology and Interdisciplinary Science. Now, my partner and I own a hobby farm, and grow organic food and look after some beautiful native forest. We also run an academic consultancy to help researchers write better grant applications and academic papers.
How much time do you generally spend on your writing?
I try to write for about 3-4 hours per day. It's not always possible!
What's the best and the hardest part of being an indie?   
Best part: complete creative control over everything.
Hardest part: finding an audience for your book.
What's a great piece of advice that you can share with fellow indie authors?
Just because you're an Indie author, don't think your work isn't as good as a traditionally published author. In many cases it is. They just got lucky.
Would you go traditional if a publisher came calling?  If so, why?  
Maybe. I'd certainly think about it. If I can avoid all the marketing, then definitely yes! Actually, I like the idea of a hybrid model that mixes the best of both worlds. I'd never accept a publishing contract if it meant compromising on my creative objectives. The quality of the work is much more important to me than selling lots of books.
Is there something in particular that motivates you (fame? fortune?)
Definitely not fame or fortune. I prefer to stay out of the limelight, and, as the Beatles said, 'Money can't buy me love'. I want to write stories that people enjoy. That make readers think.
When a reader tells me they enjoyed my book, that's worth more to me than all the money in the world.
Which writer, living or dead, do you most admire?
I admire JRR Tolkien for the level of depth he created in the mythology, cultures and language of 'The Lord of the Rings.' I can't see it ever being matched.
Which book do you wish you could have written?
I wish I'd written either 'To Kill a Mockingbird' or 'One Flew over the Cuckoo's Nest.'