Honeymoon Alone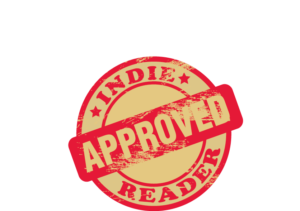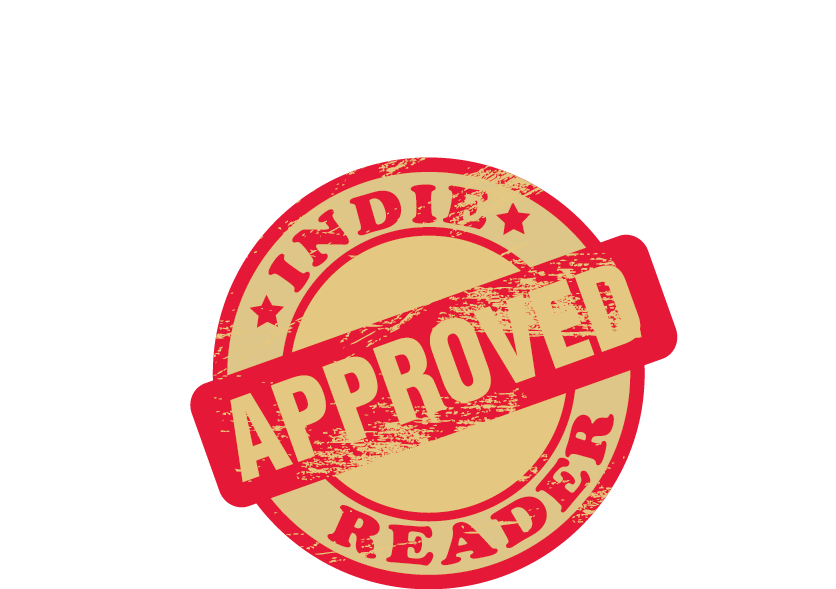 received a 4+ star review, making it an IndieReader Approved title.
Following find an interview with author Nicole Macaulay.
What is the name of the book and when was it published?
Honeymoon Alone, published December 3, 2019.
What's the book's first line?
"The psychic is missing."
What's the book about? Give us the "pitch".
It's about finding your truth… and it explores this theme with an awful lot of lies. Honeymoon Alone follows Lucy Gray – a 26-year-old do-gooder who spends most of her time taking care of her family as well as twenty-two third-graders. When she experiences a public humiliation, she takes a hard look at her life – at the rut she is in – and she decides to get away (quite literally) from everything to take care of herself for once. As she sets off for a solo trip to London, she meets a cast of quirky characters (including two handsome men), gets caught up in the romance of London and Paris, and even stumbles unwittingly into an international scandal. Self-love and self-discovery drive the story – though romance is, of course, a part of the journey.
What inspired you to write the book? A particular person? An event? 
I wanted to write a book that could make me laugh. I wanted the protagonist to be someone naïve, kind, but also a bit sassy and self-sufficient. As someone who has traveled alone, lived alone and really enjoys her independence, I wanted that spirit of independence to take center stage – to sort of empower a character who is, like me, the youngest in her family and very often looked after. Growing up in a family travel business, I have been traveling throughout my whole life. I found that the crazy things that can happen when you're out on the road can be relatable, funny and charming. I have grown as a traveler and as a woman through many of the trials I have faced when out on the road, and Lucy's story is peppered with these experiences.
Travel is one of the most inspiring things to me. To see the world through fresh eyes is like being a child all over again. There's honestly nothing else like it. For me, my first book had to be a book that took a trip! Lucy, unlike me, has never traveled anywhere, but she has a sort of Independence Day from her entire life and in my early 20s, I did the exact same thing when I went to live on my own for the first time. I really wanted to capture the kind of determination that comes from that first time you say to literally everyone in your life "I love you but peace out; I got this."
What's the main reason someone should really read this book?
I think right now, with the current state of the world and this global pandemic, someone looking for something really quick and light (and funny) would enjoy the escape. It's the kind of book that can be read in a day and doesn't leave you emotionally spent. It, hopefully, leaves you feeling happy.
What's the most distinctive thing about the main character?  Who-real or fictional-would you say the character reminds you of?
Lucy Gray is incredibly honest, kind and naïve – so the fact that she winds up in a mess of lies brings out a really haughty side to her. It goes just a step beyond the literal vacating of the comfort zone. Her trip is that. Her lies are borne from necessity and take her on the trip of a lifetime. She's meant to feel ordinary and reliable – like someone you know personally – but her ability to rise to some pretty unique circumstances sharpens her character and makes her a bit extraordinary. Lucy has my love of iced coffees, tuxedo cats and nostalgic TV (as well as my poor directional sense) – though she is far more sheltered than I am.
If they made your book into a movie, who would you like to see play the main character(s)?
Isla Fisher or Jane Levy
When did you first decide to become an author?
I started out in TV. I moved to Los Angeles right out of college and worked all around the industry – Hallmark Channel, The WB Television Network, E! Networks – and I planned to eventually write for television. I enjoyed the experience in those three years, but also quickly realized that the entertainment industry was not for me (and I was not sure I could spend the rest of my life 3,000 miles away from the people I loved the most in the world). But I loved to write. I began taking novel-writing classes and taking ideas I'd had for either movies or television and envisioning them as manuscripts. The dream would have to be adapted. And so, that is what I did.
Is this the first book you've written?
Yes! I have a young adult movie script from the above-mentioned previous endeavor that I have not yet rewritten as a manuscript. I may do that someday. But I still enjoy it in its current format.
What do you do for work when you're not writing?
I work for my family's 103-year old tour operator, Collette. We create and run tours to all 7 continents. I've managed major marketing campaigns and spent years, also, working on the social responsibility team.
How much time do you generally spend on your writing?
I try to carve out at least an hour every day or so. I wish I could do more but with four little kids at home, this is my life right now. I'm actively at work on book number two.
What's the best and the hardest part of being an indie?
The hardest part: There are reviewers, publications, book clubs, stores and influencers who do not support indie authors, so it's harder to get your name and work out there. It takes a lot of persistence, patience and research to figure out the best way to build the brand beyond that category of 'indie' and get into the line of vision to readers and influencers/reviewers.
The best part about being an indie author is how entrepreneurial it truly is. It's basically a startup! I call myself an Author publicly (and privately to simplify), but it's so much more than that. I am a publisher; I manage the marketing/PR; I am a designer and creative director; I am a saleswoman. I have to find editors, proofers, cover and interior designers, and so much more. So, every ounce of success is something I feel down to my bones. This is the house that I built. This work and its very debut to the world is on my shoulders. I know I'd be proud of the work if I were traditionally published, but I don't know if it'd feel like this holistic responsibility I've taken on and executed and continue to focus on, even as I begin work on another project.
What's a great piece of advice that you can share with fellow indie authors?
There is an insanely long list of  things that you need to do to get your book from a manuscript to a physical, polished book. Take it one step at a time. If you can do one thing only one day, then do that thing and cross it off. It keeps the project moving at all times. And you don't realize how continuously chipping away at such a massive undertaking (because, it goes so far beyond just writing and printing) is the best possible way to do this project with care and give it the best chance at success.
Would you go traditional if a publisher came calling?  If so, why?
I would absolutely – I'd love to see the difference between the two modes of publishing. I love being an indie author and I am proud to always publish independently. I do wonder if I'd be able to focus more on writing if some of the other parts (cover design, editing, etc.) were delegated out for me. I really enjoyed having creative control over my project so I imagine that there are so many other variables that come into play that I did not have to worry about in doing this on my own. But I really would love to experience both and see which way was truly the best fit for me. Plus… I've always dreamed of being published traditionally.
Is there something in particular that motivates you (fame? fortune?)
I feel very motivated by all of my favorite authors and their readers/fans. I devour books by Sophie Kinsella, Meg Cabot, Christina Lauren, Abby Jiminez and am amazed by all the stories they churn out, the humor in these characters and their lives, and the way their readers support, love and welcome them – diving happily into every new release. I am motivated to keep writing and telling stories, with the hope that someday those same readers will consider me one of those authors whose books they await the release of.
Which writer, living or dead, do you most admire?
I have a soft spot for LM Montgomery. Her writing inspires me so much.
Which book do you wish you could have written?
I wish I wrote Twenties Girl by Sophie Kinsella. It has it all: a feisty ghost (I love a good ghost story), a stolen necklace, family drama, a woman outside of her comfort zone trying to just move through life, and a handsome leading man.