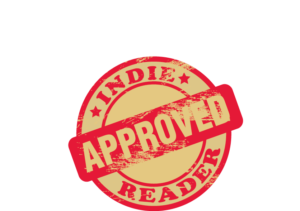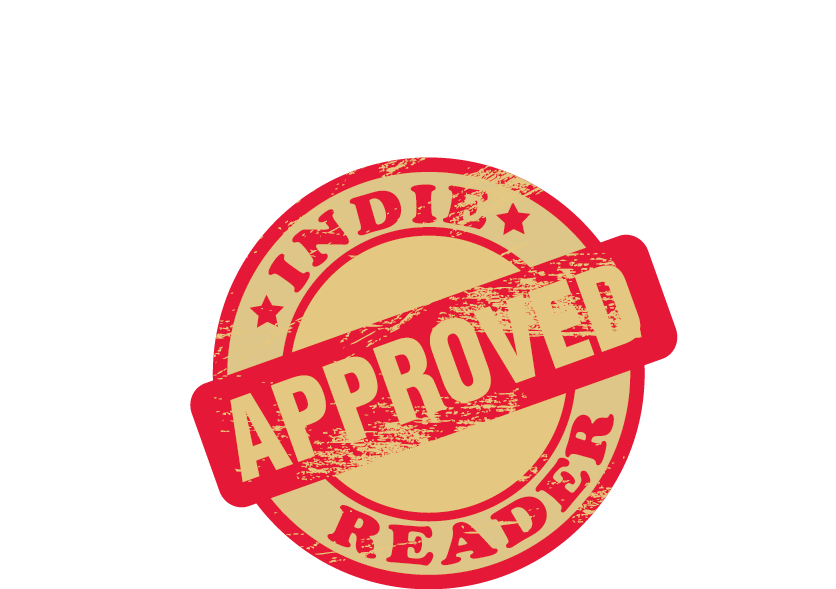 Good Intentions received a 4+ star review, making it an IndieReader Approved title.
Following find an interview with author Dan Saber.
What is the name of the book and when was it published?
The book is called Good Intentions, and it was published in October 2019.
What's the book's first line?
"I sit alone in a Salt Lake City motel lobby, pondering my eternity between the dying beeps of the out-of-order communal microwave."
(Note: The narrator is pondering his "eternity," rather than merely his "life," because he's an immortal being working in a heavenly bureaucracy.)
What's the book about? Give us the "pitch".
Starry Night. Crime and Punishment. WrestleMania X-Seven.
Have you ever pondered where works of art like these come from? Have you ever marveled at a beautiful simile, a clever metaphor, a kick-ass piledriver? Have you ever wondered how mere mortals – flesh and blood human beings – create moments of such transcendence?
The short answer? They can't. Not without some help.
Enter the Department of Inspirations, the heavenly bureaucracy in charge of inspiring human artistic achievement. From Vincent Van Gogh to Vince McMahon, the Department's agents have inspired many of your most famous creators. More importantly, by interleaving hidden messages into the art you consume, they've helped you grow from a weak-willed marsupial offshoot into one that's at least occasionally ethical.
But if you hadn't noticed, times are changing.
The social media revolution is drowning you. Feeds of relentlessly optimized content are catering to your most aggressive and marsupial instincts. Put simply: You're too busy retweeting hot takedowns and stirring up messy Facebook drama to experience transcendence, let alone contemplate any hidden messages.
Indeed, you're so far gone that G., the manic deity in charge of Inspirations, has decided to ditch the dream of human enlightenment in favor of a new one: complacency.
But this decision has only quickened humanity's apocalyptic spiral.
Now Agent Zeke, a low-level bureaucrat in the Department, must warn you before it's too late…
What inspired you to write the book? A particular person? An event?
In my day job, I'm a Data Scientist in Silicon Valley. Although I've been fortunate to work at companies I believe in, my role gives me a unique vantage point from which to view the rise of our digital platforms. Sadly, I've come to believe that they are compromising our politics and eroding our capacity for empathy. Their algorithms, which increasingly run our lives, are as powerful as they are unsophisticated, and they are remaking society in their image: ugly, dumb, and profit-obsessed.
So I thought: Against this technological backdrop, is there any institution that could thrive? How about the most ancient institution of all — one run by "G." himself?
What's the main reason someone should really read this book?
I think it would appeal to two (hopefully overlapping) groups: (1) anyone interested in the political, moral, and philosophical implications of society's algorithmic transformation; and (2) anyone who wants to laugh. (Despite the weighty subject matter, the book is primarily a comedy!)
What's the most distinctive thing about the main character? Who-real or fictional-would you say the character reminds you of?
The main character, Zeke, has long worked in the Department of Inspirations, but on frivolous projects like cooking shows, reality television, and album filler for past-their-prime rappers. His artistic philosophy prizes simplicity, which has always been a problem in a Department that rewards nuance. But now, thanks to social media, he is thriving while his colleagues languish.
How will we handle his newfound power?
In terms of who Zeke reminds me of, I'd say "Peter" from the "Peter Principle," which states: "In any company, people will rise to their level of incompetence."
When did you first decide to become an author?
I loved reading and writing as a kid. When I was ten, I even tried writing a book (basically a rip-off of The Phantom Tollbooth). I followed a more technical path in high school and college, but after reading too many good books over too many years, I knew I had to return to my childhood dream.
Is this the first book you've written?
Yes! This is my first one.
How much time do you generally spend on your writing?
To be honest, it varies with work more than I would like. That said, I try to write every Saturday and Sunday, for long (4+ hour) sessions. I'll usually then edit on weekday evenings.
What's a great piece of advice that you can share with fellow indie authors?
I only have one piece of advice: When you're writing, keep writing. No matter how clunky, trite, silly, derivative, or banal you think your words are, don't stop putting them down. (There will be plenty of time to second-guess yourself later!)
Would you go traditional if a publisher came calling? If so, why?
I would, although this particular book is so out there and experimental, I think it would likely need to be for my next one.
Which writer, living or dead, do you most admire?
Ah, too many to list! My favorite writers are probably Rachel Kushner and Paul Beatty, but if you asked me again in five weeks (or later today), I might say something different.
Which book do you wish you could have written?
The Flamethrowers by Rachel Kushner is a perfect book. One day, I hope to write something half as good.