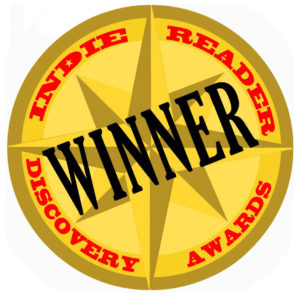 The Dream Stitcher was the winner in the Literary Fiction category of the 2019 IndieReader Discovery Awards, where undiscovered talent meets people with the power to make a difference.
Following find an interview with author Deborah Gaal.
What is the name of the book and when was it published?  
The Dream Stitcher.  It has an "official" publishing date of August 18, but the book didn't launch until October, 2018.
What's the book's first line? 
"Maude le-Vieux, crowned Mathilda of Flanders, hadn't walked the earth since the Norman invasion of England, her husband William-the-Bastard's victorious albeit gory melee."
What's the book about? Give us the "pitch". 
When hard times force Maude Fields to take in her estranged and secretive mother, Bea, she arrives with a hand made needlepoint recreation of La Tapisserie de la Reine Mathilde (the iconic 11th century Bayeux Tapestry) which she has stitched in secret at a nursing home. The replica contains clues to the identity of Maude's father and the mythical Dream Stitcher, Goldye, a young Jewish freedom fighter who stitched symbols into the very fabric of Germany's occupying forces and helped inspire the 1943 Warsaw Ghetto Uprising.
What inspired you to write the book? A particular person? An event?  
My mother spent eight years of her life sewing a 6 ft by 14 ft replica of the Bayeux, which, in addition to decorative symbols, is  filled with dying horses,  arrows, swords, and soldiers mucking about in the mud. When I was younger I never asked her why she devoted all those years to crafting battle scenes.  Why bring war into your home? By the time I had the impulse to be curious, my mother had Alzheimers; getting answers to my questions was no longer possible. So I explored her imaginary responses on my own. My internal reflection and exploration became the plot and themes of The Dream Stitcher.
What's the main reason someone should really read this book?
The book's themes reflect on current situations as well as the importance of legacy, and sheds hope on the darkest of circumstances.  Readers are left with the feeling that no matter how dire the outcome may seem, good will be brought into the light.
What's the most distinctive thing about the main character?  Who-real or fictional-would you say the character reminds you of? 
At a young age Goldye Finkelstein has built a reputation for sewing dreams that come true onto wedding panels for Aryan brides.  But at the outset of World War II when the Germans invade Poland,  she utilizes her talents to create dreams of hope and freedom that inspire the oppressed and help her lover launch the Warsaw Ghetto Uprising.
Throughout history, women have always sewn in the pursuit of aiding the war effort. Goldye's character is a riff on those women, as well as both Queen Mathilda, wife of William the Conqueror,  and Penelope, the wife of Odysseus.
If they made your book into a movie, who would you like to see play the main character(s)?
Natalie Portman
When did you first decide to become an author?
I sowed my oats as an actor.  After years in business, I was looking to get back into artistic pursuits, but no longer felt that acting fit in with my life style.  I started taking writing classes, and I was hooked.  Happily, I discovered that acting and writing feel exactly the same to me.  As an extra bonus, I didn't have to worry about being cast, which is the same as getting permission to pursue my art.  I'm living happily ever after.
Is this the first book you've written?  
Prior to crafting The Dream Stitcher, I wrote another novel, which is currently undergoing major editing (sounds like surgery, which it is.  Cut, tweak, cut, tweak.)  The Dream Stitcher is the first book I've published.  I was just informed The Dream Stitcher was selected as a finalist of the 2018 National Jewish Book Awards, Goldberg Prize, Debut Fiction.  This designation has much meaning for me for so many reasons, and particularly in the category of Debut Fiction.  It's the one and only time I have a debut novel.  I remember my parents buying all the National Jewish Book Award winners and finalists when the list came out.  I grew up hearing about novels by Philip Roth, Bernard Malamud, Chaim Potok, so many other storied writers.  I'm "verklempt" to say the least, to be even remotely associated with this group of honorees.
What do you do for work when you're not writing?
I was in business for most of my career, as an entrepreneur, corporate exec and coach.  Now I write, cook, help some of my writer friends edit their work, and lawn bowl.
How much time do you generally spend on your writing?
When I'm crafting a draft I write anywhere from four to six hours a day.  When I'm editing, I can stay in the chair longer.
What's the best and the hardest part of being an indie?  
The best is that one-on-one exchange with a reader about the book.  I love hearing from readers.  The worst…marketing, marketing, marketing.
What's a great piece of advice that you can share with fellow indie authors?
Defend your work.  No one will do it for you.  If you love your story, push it forward into the world despite every reason not to.
Would you go traditional if a publisher came calling?
One of my misgivings in launching this book is that I'm flying blind and making missteps in getting the book out there.  So, yes, I would be open to that opportunity.   However, my novel deserves that I learn the business side of this journey as quickly as I can.  Perhaps by the time a traditional publisher takes notice of my story, I will no longer need them.
Is there something in particular that motivates you?  
Ha!  I think there are quicker paths to those goals than writing a novel.  I'm driven by telling a good story.  I want my novel to move people and make them think through their own lives in relation to this story.
Which writer, living or dead, do you most admire?
Oh, so many. Where do I start?  I owe a debt of gratitude for all my predecessors, living and dead.  I'll keep it simple. I'm a sucker for Jonathan Safran Foer. Genius!
Which book do you wish you could have written?
Doesn't everyone wish they had written To Kill a Mockingbird?