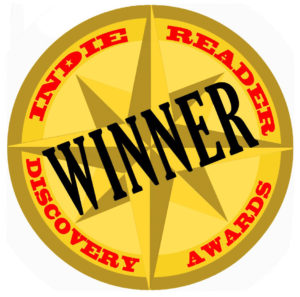 Brain XP: Living with Mental Illness, A Young Teenager's Perspective was the winner in the Psychology/Mental Health category of the 2019 IndieReader Discovery Awards, where undiscovered talent meets people with the power to make a difference.
Following find an interview with author Christine Marie Frey .
What is the name of the book and when was it published?
Brain XP: Living with Mental Illness, A Young Teenager's Perspective. It was published on April 12, 2018.
What is the book's first line?
The book's first line is, "True passions can be hard to find. I have been fortunate enough to have developed interests in life that led me to realize my passion when I was thirteen years old."
What is the book about?
The book is about, "the personal, unashamed, and brave story of Christine Frey. In her own teenage writing style, Christine describes her struggle with early onset psychosis. The terrible symptoms of psychosis, including hallucinations and delusions, began when Christine was twelve years old. In her personal account of life lived with anxiety, depression, and bipolar disorder, Christine ensures that the reader will fully grasp the true meaning of mental illness and its impact on the emerging sense of self of a teenager or young adult. In writing this book at age 16, Christine demonstrates a strong passion for advocating on behalf of others who have experienced similar brain disorders. She turns her own experience of struggling to understand herself into an example for others to learn from. Through her Brain XP Project, Christine embraces the challenge to educate and lead others to understanding and confronting the brain disorder called "mental illness". Rather than hide, isolate, and feel embarrassed, she tackles stigma head on. Brain XP will resonate with young people and is a must read for parents, family members, and friends who are worried about the mental well-being of the teen or young adult in their lives."
What inspired you to write the book? A particular person? An event?
When I first started struggling with my mental health challenges, I tried to find a book written by a teenager that I could relate to. I wanted to feel comfort in knowing another person my own age deals with difficulties as well. I couldn't find that book, so I decided I had to create it. I had to be the relatable teenager that I couldn't find.
What's the most distinctive thing about the main character? Who-real or fictional-would you say the character reminds you of?
The main character is ME.  What makes me distinctive is taking pride in my mental challenges – I am not ashamed.  I want mental challenges to be seen as no different than physical disorders.  Brain XP changes the language of mental health positively to encourage seeking help without fear.
What's the main reason someone should really read this book? 
Teens struggling with any emotional challenges should read so they can know they are not alone nor crazy.  Parents should read to understand what their teen is really feeling in today's technological & isolating world.  Educators and leaders of youth organizations should read to share with their student and clients.
If they made your book into a movie, who would you like to see play the main character(s)?
I would like to see Halsey play the main character. She is mainly known for singing, but her real-life personality is very similar to mine. We are both courageous, proud, and giving. We have both been through incredible struggles, and we both live with bipolar disorder. I would want the person playing my character to resonate with me on many levels, and I feel like Halsey does that already in her own life.
When did you first decide to become an author?
I never actually decided to become an author. I truly view my writing as an outlet and a coping skill. Being an "author" sounds like work, but writing my book was a release for me. I was 16 years old when I wrote and published Brain XP. I am 17 now, and I've never felt so much pride for something. This book is the most incredible thing I have ever created. I still view myself as a kid who is learning to manage my life while trying to help others at the same time. Being an author was not in my plan, but realizing that I am an actual author now is an awesome bonus! It is an amazing title, and I do not take it lightly.
Is this the first you've written?
This is the first book I have ever written.
What do you do for work when you're not writing?
When I am not writing, I am working on creating content for my Brain XP Community! I provide weekly videos, weekly blogs, a safe space on social media platforms, and of course, my original music. I love the Brain XP Community with all my heart. Working to help them learn, thrive, and grow by bringing positivity into their lives is AMAZING! It keeps me happy as well. It is a win-win situation! 🙂
How much time do you generally spend on your writing?
I spent three months straight writing Brain XP. Since then, I have not written any major pieces, but that is mostly due to my school schedule. I was a bit swamped with finishing Junior year and then completing Senior year of high school. I graduated this past March, which is actually a bit early! Now I am focused on growing the Brain XP Community, but writing is always in the back of my mind. I write songs and journal, but when the time comes for a major writing intervention, I will know it. When I feel I need a release, you will find me near a computer with a detailed outline, and that is where the magic begins.
What's the best and the hardest part of being an indie?  
The best part is the freedom. My book is completely mine. It is how I envisioned it, and it portrays me accurately. The hardest part is the amount of work. You have to be extremely determined if you are an indie. Your vision and purpose has to be your drive or else the amount of work will drown you out.
What's a great piece of advice that you can share with fellow indie authors?
My best advice is to have some fun with your work. If it is a drag to wake up and write every day, the don't do it. Your happiness and stability means more than a piece of written work that you are not proud of.
Would you go traditional if a publisher came calling?  If so, why? 
If the publisher is completely in line with me, understands my visions, and allows my work to speak for itself, I would be fine going the traditional route.
Is there something in particular that motivates you?
I motivated myself when I wrote Brain XP. I am now motivated by the Brain XP Community. I wanted to help myself with this book, and now, it turns out that I am helping others also.
Which writer, living or dead, do you most admire?
I admire Veronica Roth. I have a hard time reading in general, but Divergent was so captivating. I was in the hospital for nearly a week and had no access to my phone. I only had that book. I read the book throughout my stay, and it distracted me from the hardships I was facing internally and externally.
Which book do you wish you could have written?
I wish I wrote Heaven is for Real: A Little Boy's Astounding Story of His Trip to Heaven and Back. That is an amazing story, and if I had gone through those experiences, I would have written a book as well.