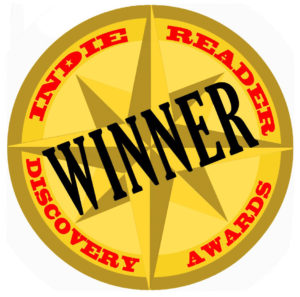 A Place to Stay Forever; was the winner in the Science Fiction category of the 2019 IndieReader Discovery Awards, where undiscovered talent meets people with the power to make a difference.
Following find an interview with author Mark L . Lloyd.
What is the name of the book and when was it published?
A Place to Stay Forever; April 21, 2019.
What's the book's first line? 
You must be bold to face certain death by a god you hold no love towards.
What's the book about? Give us the "pitch". 
There are perils to being immortal, this is one such parable.
What inspired you to write the book? A particular person? An event?
I have always been interested to navigate a story that deals with time travel which encompasses my and ideals of space and time.
What's the main reason someone should really read this book?
Entertainment first and perhaps thought provoking exercise second.
What's the most distinctive thing about the main character?  Who-real or fictional-would you say the character reminds you of?
The main character is named Miranda Sage who has been a loyal servant to the technology that has made her immortal; something makes her ponder that allegiance. Miranda is like anyone that has struggled with profound awakening after slumbering as a sheep for so many centuries.
If they made your book into a movie, who would you like to see play the main character(s)?
I would leave that notion in the hands of movie making professional. I love the directorial work of Neill Blomkamp. If someone like that wanted to make it; I would just stay out their way.
When did you first decide to become an author?
When I was nineteen in my second year of business school
Is this the first book you've written?
Nope, my third.
What do you do for work when you're not writing?
I run an electronics store in a tiny touristy town in Canada.
How much time do you generally spend on your writing?
My writing is regimented around my full time job. It takes me three to six months to write a full manuscript.
What's the best and the hardest part of being an indie?  
Best: People that get enjoyment from my tales.
Hardest: Working a full time job while being a full time writer.
What's a great piece of advice that you can share with fellow indie authors?
When becoming a writer don't think of success, imagine you are throwing your book into a vast ocean with the only hope that enough people read it before it withers away into deeper irrelevance.
Would you go traditional if a publisher came calling?  If so, why?  
Yes, because that means a greater outreach to a wider audience
Is there something in particular that motivates you?
I'm motivated by getting these stories out of my head onto paper in a vain attempt on gaining clarity on why I do write.
Which book do you wish you could have written?
The Lottery – By Shirley Jackson