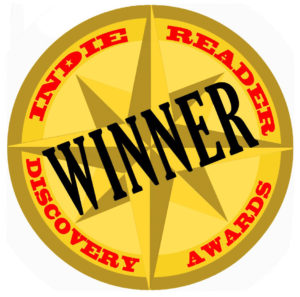 Elastic Girl was the third place overall fiction winner for the 2019 IndieReader Discovery Awards, where undiscovered talent meets people with the power to make a difference.
Following find an interview with author Olivia Rana.
What is the name of the book and when was it published?
Elastic Girl, Published November 2017.
What's the book's first line? 
My mother prayed for the miracle of a boy, but again and again sharp pains gripped her body as she lost the child she was carrying.
What's the book about? Give us the "pitch". 
Elastic Girl is loosely based on true events.  It is set in India and tells the story of a young girl called Muthu Tikaram, who is sold to the circus by her family. With her innate contortionist abilities, she is billed as the "Elastic Girl" and hopes to become a star, but instead Muthu is exposed to the sordid world hidden behind the spangles and spotlights of The Great Raman Circus.
While Muthu knows that the circus offers the best chance to rescue her family from poverty, she is desperate to escape. Fleeing from the circus with her friend Gloria, a trapeze artist, the girls make it to Mumbai, the city of dreams.  In the adventures that follows, they are faced with the wonders and horrors that lie beyond the circus, and Muthu struggles to make sense of her existence.
Elastic Girl helps to highlight the horrors of child trafficking, but is also a story of courage and determination, and demonstrates how the human spirit can endure and survive so much hardship and cruelty.
What inspired you to write the book? A particular person? An event? 
Elastic Girl was inspired by the work of the Esther Benjamin's Trust, a charity working to rescue and rehabilitate children who had been trafficked into the circus in India. These young children were enticed into the circus by promises of glamour and money, and were then trafficked hundreds of miles from home, forced to work grueling schedules and routinely beaten, starved and sexually abused.
As my in-laws are from India and I had been to India several times, I was aware of the poverty that exists there. However, it was particularly disturbing to hear about this dark issue of trafficking into the circus, a world which children imagine to be full of magic and wonder.
I began to research the problem and came across some horrendous stories from survivors. In some instances children, as young as five years old, were sold for as little as £10. Most often they lost all contact with their families and never returned home.
During my research I came across the American photographer Mary Ellen Mark, who spent years capturing the images of child performers in Indian circuses. When I came across her photographs, and seen how lost and vulnerable these girls were, I felt compelled to do something. In the end it felt like a book I was meant to write.
What's the main reason someone should really read this book? 
This book is poignant because it is based on real life stories and helps to highlight the cruelty and indignities of human trafficking. Muthu's story will pull at the readers heart from the beginning, as they follow her tremulous journey and realise that the only thing keeping her alive is her undying hope for a better life.
Elastic Girl is an epic story that will leave the reader breathless and despaired, it will give them utter belief in the power of hope and will help them to reflect on the things taken for granted every day.
What's the most distinctive thing about the main character?  Who-real or fictional-would you say the character reminds you of? 
My main character is Muthu an eleven-year-old girl who dreams of becoming a star. Like many trafficked children, when she is sold to the circus, she is full of hope and excitement about what lies ahead and the possibilities of a better life, but her dreams soon turn into a nightmare. Muthu's character was inspired by one story I came across of a child called Kumari Lama who was only five years old when she was sold by her parents into a circus in India. Over the space of eleven years Kumari was traded between circuses, abused, beaten unconscious with a rope and had molten wax poured over her hands when they bled from the trapeze work. Then one day she lost her grip during a high-wire act and fell 30 foot to the ground. She couldn't walk for three months, but even after that the circus master forced Kumari back into the ring. Thankfully for Kumari there was a happy ending. The circus was raided by a charity, and she was rescued and rehabilitated. But unfortunately, not all children are so lucky and it's estimated that over 130,000 children are trafficked every year in India alone. I felt that through Muthu I could give a voice to these children and demonstrate also their enormous strength of character, courage and determination.
When did you first decide to become an author?
I was thirteen years old when I decided I wanted to be a writer. I'd always enjoyed writing from a young age, and like many young children then I kept a diary, plus I wrote poems and short stories. But writing was something I did in private, as I didn't really believe in my abilities. Then one day my English teacher read out one of my stories in class, and she praised my work. I haven't forgotten that moment and how it made me feel. With a few positive words, she planted a seed of self-belief, the possibility that maybe I was good enough. And from that encouragement I decided I wanted to be a writer. Of course, the path to becoming a writer was not plain sailing and I have had several careers in between, but writing is something I feel compelled to do and I always come back to it.
Is this the first book you've written?
Elastic Girl is my debut novel, but I have since written another novel which is out for consideration with publishers and I am working on my third. Perseverance is the key!
What do you do for work when you're not writing?
A few years ago, I decided to give up my career as a project manager to concentrate on writing full-time. I completed a master's in creative Writing and I now also teach novel writing through a program at Queen's University, Belfast. I live in Belfast with my husband and two children and aside from writing I love Pilates, walking in the countryside and talking to complete strangers who all have a story to tell!
What's a great piece of advice that you can share with fellow indie authors?
Join a writer's group. Writing is a very isolated activity, so for your own sanity you need to get out and meet other like-minded individuals who can support and encourage you. You need to learn how to share your work with others, receive a critique on your work and use that feedback to improve. Without getting feedback on your work you will be going around in circles trying to figure out what is wrong with your plot/dialogue/setting, so have courage and put it out there.