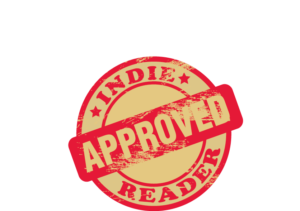 The King of Pawleys received a 4+ star review, making it an IndieReader Approved title.
Following find an interview with author David Bernstein.
What is the name of the book and when was it published? 
The King of Pawleys, June 2018
What's the book's first line?
"Dad turns the car onto the South Causeway and I know we're almost there."
What's the book about? Give us the "pitch".  
When ten-year-old Peter arrives at the beach for his week-long vacation, he pretty much knows what to expect. After all, his family has been coming to Pawleys Island for as long as any of them remember, so he quickly settles into their normal routine. But that routine is shattered in a flash when he witnesses a brutal fight in the middle of his first night there. Before he knows it, Peter is swept into a wild adventure that will test everything he thought he knew about this tiny coastal town as he races to discover who caused the fight . . . before the bad guy strikes again!
What inspired you to write the book? A particular person? An event? 
I grew up vacationing on Pawleys Island every summer, much like the family in the book, and many of the traditions I incorporated are based on things we actually did (or still do!) through the years. It's truly a magical place, and I have a lifetime of fond memories from there. But what truly inspired me was the first time I took my kids to Pawleys, and saw them doing the same things I used to do there when I was little. All of a sudden I was reliving my childhood through my own children, and I wanted to capture that amazing feeling the best way I knew how – by writing about it.
What's the main reason someone should really read this book?
It's a fast-paced story that's perfect for boys, girls, and parents alike. Even if you've never been to – or even heard of – Pawleys Island, the characters are relatable, the mystery will keep you guessing, and the ending will forever change the way you think about a summer vacation!
What's the most distinctive thing about the main character?  Who-real or fictional-would you say the character reminds you of?
I wasn't trying to model anyone except my younger self when writing Peter Prince. He has a big heart and a strong moral compass, but he's at that age when most young men test that compass to see where true north really lies.
If they made your book into a movie, who would you like to see play the main character(s)?
Ellis Rubin was phenomenal as Young Barnum in The Greatest Showman. His puppy-dog innocence became firm resolve, and he would need to showcase a similar journey as Peter. For his partner in crime, I wrote Ali Baxter as a strong, smart redhead…it's hard to picture anyone other than Emma Watson in the Harry Potter movies (minus the British accent).
When did you first decide to become an author?
I have always loved to write, but I never thought I had a full-length novel in me. The King of Pawleys started as a short story, but I just had so much to say about my favorite island that I just kept writing and writing. It wasn't until I had three or four chapters down that I started to think, "Okay, I'm onto something here. This could actually become a book!"
Is this the first book you've written?
Yes – but it won't be the last!
What do you do for work when you're not writing?
I work in sales (blah).
How much time do you generally spend on your writing?
Not nearly as much as I'd like to. Writing is my passion, but I love my family more than anything. So I spend the vast majority of my time with them, or working to provide for them.
What's the best and the hardest part of being an indie?
The best part of being an indie is the freedom – I love having the final say in every detail when bringing my book to life. The hardest part is what happens after it is born. Distribution and publicity are long, winding pavements to pound, but seeing your book on the shelf at a store makes it all worthwhile.
What's a great piece of advice that you can share with fellow indie authors?
Do you. It is important to listen to – and sometimes even take – advice from others (friends, editors, etc.) when it comes to your story. But at the end of the day, it's YOUR story. Only you can tell it.
Would you go traditional if a publisher came calling?  If so, why?
I honestly don't know. I'm an extremely loyal person, and between the team at Lanier Press and the independent bookstore owners I have worked with, it would be hard to hand everything over to someone else. But an advance could be pretty enticing….
Is there something in particular that motivates you?
My motivation is simply to create something meaningful. The biggest compliment I could get is not "I just loved your book!" It's more like, "Your book made me realize that I need to appreciate my family more."
Which writer, living or dead, do you most admire?
I have always been a fan of Poe's plot twists (don't worry, no one gets walled up alive in my book!), but I also love Dan Brown's mind-numbing pacing and character development.
Which book do you wish you could have written?
The Book Thief, by Markus Zusak. The sheer creativity and richness of the language made me feel utterly unfit to call myself a writer…so I've had no choice but to seriously up my game since reading it 🙂
https://indiereader.com/wp-content/uploads/2018/06/the-king.jpg
500
357
IR Staff
https://indiereader.com/wp-content/uploads/2016/12/ir-logo-2017.png
IR Staff
2019-03-05 09:17:04
2019-03-05 09:17:04
IR Approved Author David Bernstein: "Do YOU...at the end of the day, it's your story. Only you can tell it."