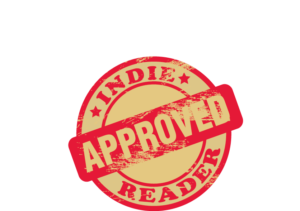 Inception, Dragon Protectors 1, received a 4+ star review, making it an IndieReader Approved title.
Following find an interview with author Laxmi Hariharan.
What is the name of the book and when was it published?
Inception, Dragon Protectors 1, published February 2018
What's the book's first line? 

Twenty-four hours into her break from being a sentinel of the dragons of Mauritania, Hope had walked into that bar in Bombay.
What's the book about? Give us the "pitch". 


A searing start to the emotional, action-packed, Dragon Protectors Series by New York Times bestselling author Laxmi Hariharan, featuring a brave immortal warrior and the courageous dragon shifter he will wage war to protect.
He's lost all hope…
Aaron the Immortal Ascendant is sinking into despondency after the death of his twin.
Until he meets her…
Hope, the dragon shifter has always broken all rules in life. She goes boldly where no dragon has ever flown before, and never regretted it. Until him.
But no dragon shifter has ever mated with an immortal, without killing him. No way will Hope risk Aaron's life. She will do anything to protect him, even if it means walking away from him.
Can they redeem each other?
Thrown together in a fight to save their two races from the deadly Elysians Aaron and Hope must defeat this new threat. Or risk losing each other…and the future of both their races.
What inspired you to write the book? A particular person? An event? 


Each book of mine is inspired by one particular reflection of the human condition.
Inception, is about coming to terms with loss; about grieving for the loss of a twin/ a soulmate… can a mate replace the gap left by the mirror of your soul that a twin is? And can you let yourself feel again when you are torn with guilt that your twin can't feel the completion that only finding a fated mate would bring…?
I also tend to channel emotions through specific movies/ scenes that have stayed with me.
The movie I channeled while writing Inception: Nell (Jodie Foster). Those who've seen Nell will know what I mean 🙂
What's the main reason someone should really read this book? 

Inception is hot and sexy and delves beneath the surface of the characters to understand what makes them tick.
If you are looking for a read that transports you into the skin of the characters, like you were actually there and love a roller coaster ride of emotions, then you don't want to miss Inception!
What's the most distinctive thing about the main character? Who-real or fictional-would you say the character reminds you of?


He is a broken man who has sworn never to feel again, then he runs into her and knows she's his fated mate. But he refuses to accept her for doing makes him feel like he is being untrue to his twin. If you like your men alpha yet sensitive, dominant yet … with heart, then Aaron will definitely turn you on!
Jason Mamoa meets Hugh Grant (in Notting Hill)
Is this the first book you've written?
No, my 15th. All my books are set in a universe that was launched when Ruby sparked off tsunamis around the world that changed the shape of the world in 2014. You can read Ruby's story in Awakened here.
What do you do for work when you're not writing?
I am a fulltime author. You can get my starter library of books by joining my newsletter here.
How much time do you generally spend on your writing?
I am either writing or I am plotting or mulling over characters in my head 🙂 there is no time off when you have to write to pay your bills.
What's the best and the hardest part of being an indie?
Having control over your destiny… and having no excuses for your mistakes for you have control over your destiny.
What's a great piece of advice that you can share with fellow indie authors?

The craft comes first. It's important to put books out fast, but even more important to put GREAT books out fast.
Once the book is done to the best of your ability, you can put it up and it becomes your creative asset, earning you dollars for the rest of your life. But you have to get it right.
I rewrote Awakened (which was my fifth book) 23 times with 5 different editors over 18 months before I got it right… It had to be a great book because it launched the universe I am still writing in… and may continue to write in for the foreseeable future, with my Reverse Harem and other series planned in the same space.
Is there something in particular that motivates you?
What motivates me are those moments of brilliance when I break a character and understand their motivations and why they did what they did.
I am emphatic, kinesthetic and INFJ (for those into MBTI classifications)… which means my intuition is always miles ahead of me… which is why I know this is the only profession that actually works for me, should I have the courage to embrace it fully!
I tend to write fast and then try to understand why characters did certain things, and when I finally solve that puzzle and everything falls into place…it's that feeling of incredible achievement that nothing else gives me.
By understanding my characters I am understanding myself and what my purpose in life is if that makes sense 🙂
I like to share how it feels when I write via my Instagram feed here.
https://indiereader.com/wp-content/uploads/2019/03/inception-1.jpg
500
333
IR Staff
https://indiereader.com/wp-content/uploads/2016/12/ir-logo-2017.png
IR Staff
2019-03-12 09:59:11
2019-03-12 10:02:17
Advice from IR Approved (+ NYTimes bestselling) Author Laxmi Hariharan: "The craft comes first. It's important to put books out fast, but even more important to put GREAT books out fast."