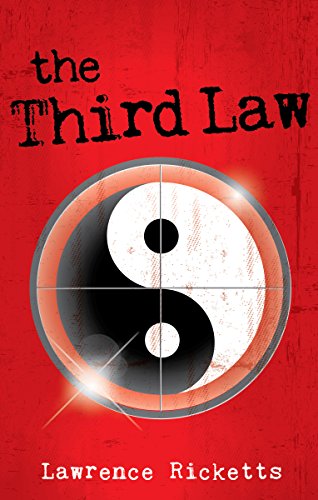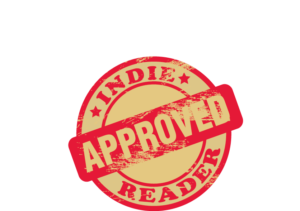 The Third Law received a 4+ star review, making it an IndieReader Approved title.
Following find an interview with author Lawrence Ricketts.
What is the name of the book and when was it published?
The title of the book when it was published is The Third Law, published May 2nd, 2018.
What is the book's first line?
The first line in the book is, "The beat up black van screeched to a stop beside the Jaguar convertible, blocking it from pulling away from the curb."
What is the book about? Give us the "pitch".
Paul Goldman along with his wife Anna and son Ben, have left their life in Israel behind and settled into a relaxed life in Miami. At a family outing they are caught in the middle of a shooting carried out by a Columbian drug cartel against a rival drug gang. Both his wife and son are killed, and he is seriously wounded. Recovering in the hospital, Goldman enlists the aid of two comrades from his former life, who like him, operated in the shadows of the dangerous and sometimes deadly world of high stakes undercover work.  With the help of two Miami Police Homicide detectives they attempt to systematically dismantle the cartel and its ruthless leader, Pablo Costa.  Goldman and his small group soon realize just how vicious, and far reaching Costa's abilities extend.
What inspired you to write the book? A particular person? An event?
What inspired me to write The Third Law was a combination of events, and people I had the pleasure to work with, and, those on the other side I worked on, over my thirty years of undercover work.
What's the main reason someone should really read this book?
What I have tried to show the reader is, the reality of whether dealing with an individual criminal, a street gang, or a drug cartel, they all have a weakness. Once found, this is what the undercover operator will exploit.
What's the most distinctive thing about the main character?  Who—real or fictional—would you say the character reminds you of?
I think the most distinctive thing about Paul Goldman is his ability to remain calm in the most stressful of situations. Again, his character comes from a combination of operators I worked alongside over the years.
Is this the first book you've written?
This is the first book I have written.
What do you do for work when you're not writing?
After retiring from the RCMP I was hired by an international private investigative firm to set up covert operations and train others in undercover techniques, evidence gathering and giving evidence in court. Now, I concentrate on my writing, playing golf, and travel.
How much time do you generally spend on your writing?
Depending on my daily schedule, I try to devote three hours to writing.
What's the best and the hardest part of being an indie?  
The hardest part of being an indie, is getting your book to a wider market.
What's a great piece of advice that you can share with fellow indie authors?
My best advice to other indie authors is, when you feel that your MS is finished, let someone read it who isn't family, as family will always say it's great. Give it to someone who is an avid reader of the same genre.
Would you go traditional if a publisher came calling?  If so, why? 
I would go to traditional publishing in order to take advantage of accessing a national and international market.
Which writer, living or dead, do you most admire?
One of the writers I admire the most is Elmore Leonard. He had such an ability to bring into his stories multiple characters, each very distinct and memorable, and multiple locations.
https://indiereader.com/wp-content/uploads/2018/05/the-third.jpg
500
318
IR Staff
https://indiereader.com/wp-content/uploads/2016/12/ir-logo-2017.png
IR Staff
2019-01-24 08:52:08
2019-01-24 08:52:08
IR Approved Author Lawrence Ricketts: "The hardest part of being an indie is getting your book to a wider market."