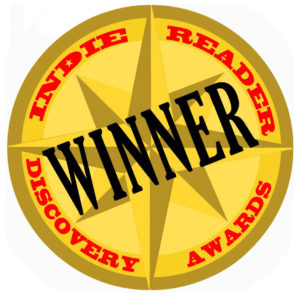 Huntress (Life After Book 1) was the winner in the Religion category of the 2018 IndieReader Discovery Awards, where undiscovered talent meets people with the power to make a difference.
Following find an interview with author Julie Hall.
What is the name of the book and when was it published?
Huntress (Life After Book 1), published May 16, 2017.
What's the book's first line?
The chains rattled when he changed positions, grinding against both flesh and floor.
What's the book about? Give us the "pitch". 
How would you feel if you woke up in the afterlife without any memories of you life on Earth? That's what Audrey faces before promptly being assigned to hunt demons for the rest of eternity. When an ancient weapon of unparalleled power choses her as its wielder, Audrey–with the help of her handsome and infuriating mentor–must choose between embracing the fate laid out for her, or forging her own path.
What inspired you to write the book? A particular person? An event?
The idea of writing a strong female lead who was faced with challenges and flawed, like we are, but perseveres.
What's the most distinctive thing about the main character? Who-real or fictional-would you say the character reminds you of?
She's not perfect or immediately amazing at everything she does. She has strengths and weaknesses that are unique to her, and in that way I think it's something we can all relate with. Audrey, the main character, reminds me of every normal girl out there who just happens to be put in some extraordinary situations.
What's the main reason someone should really read this book?
This is a great read for someone who wants to read a clean YA novel that is still fast paced, imaginative, full of adventure, romance and characters with depth.
If they made your book into a movie, who would you like to see play the main character(s)?
I always imagine Lily Collins as my main character, Audrey. She's a great actress, has a similar build and look as I imagine Audrey, and she played the lead role in The Mortal Instruments movie. I think that my Life After series has a lot of similarities to Cassandra Clare's Mortal Instruments series as well. I haven't found a "Logan" yet . . . but I'll continue to keep my eyes open.
Is this the first you've written?
This is my debut novel.
What do you do for work when you're not writing?
Raise my daughter and two overgrown fur-babies.
How much time do you generally spend on your writing?
Several hours each day.
What's the best and the hardest part of being an indie? 
Best part is having control over every aspect of the project so it all gets done to the standard I want. Worst part is having to do every little detail from writing to publishing and marketing myself. It's a lot of work and there are times I wouldn't mind dumping some of it on someone else.
What's a great piece of advice that you can share with fellow indie authors?
Make sure that you spend your money on the right things. Don't skimp when it comes to editing and cover design. People DO judge books by their covers, and if you have sloppy writing no one will ever read past your first book (if they even make it through it). If you only have so much money to spend, hire a good editor. They are worth their weight in gold.
Would you go traditional if a publisher came calling?  If so, why?  
It would depend on the situation. I'm pretty happy has an indie author, so it would have to be a pretty attractive deal to make me give it up.
https://indiereader.com/wp-content/uploads/2018/03/huntress.jpg
346
230
IR Staff
https://indiereader.com/wp-content/uploads/2016/12/ir-logo-2017.png
IR Staff
2018-06-20 10:37:53
2018-06-20 10:37:53
Julie Hall on her IRDA-Winning book "Huntress (Life After Book 1)"