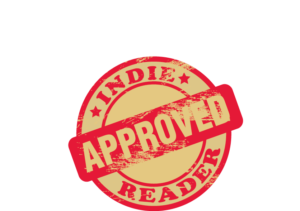 The Truth About Goodbye received a 4+ star review, making it an IndieReader Approved title.
Following find an interview with author Russell Ricard.
What is the name of the book and when was it published?
The Truth About Goodbye. Publication date: April 4, 2017.
What's the book's first line? 

Sebastian taps his wedding band against the underside of the table.
What's the book about? Give us the "pitch". 
Sebastian Hart has dealt with a lifetime of goodbyes. And now, a year after his husband Frank's death, the forty-year-old Broadway chorus boy still blames himself. After all, Sebastian started the argument that night over one of Frank's former date items, someone younger than Sebastian who still wanted Frank.
Challenged by his best friend, the quirky ex-Rockettes dancer Chloe, Sebastian struggles toward his dream of becoming a choreographer and grapples with romantic feelings for Reid, a new student in his tap class.
Ultimately, Sebastian begins to wonder whether it's his imagination, or no, that Frank's ghost is here, warning him that he daren't move on with another love. He questions the truth: Is death really the final goodbye?
What inspired you to write the book? A particular person? An event? 

The Truth About Goodbye was inspired by my many years of growing up and training as a musical theater performer and then my feelings about the natural transition that happens (at least in my experience) of growing older (especially in a "chorus boy" world that celebrates youth) and deciding what's up next in life and career. Having to redefine and find renewal as we age requires dealing with various levels of loss (not always literal) and self-reflection which are themes I like to explore.
Also, although I have never literally lost a romantic partner (as does the protagonist in my novel) I certainly know what it is to have been in love with my husband for the past twenty-seven years, and in writing this story I pulled from what "what ifs" of my imagination of how losing a loved one might feel. Trained in acting, I use a similar concept in my writing: For each of my characters, I am writing (being) myself on the page in "imaginary circumstances," (a concept that the legendary acting teacher, Sanford Meisner, promoted)
What's the main reason someone should really read this book? 
My hope is that The Truth About Goodbye offers readers universal themes and comfort surrounding the natural lifecycle that includes dealing with loss, love, self-acceptance, and renewal.
What's the most distinctive thing about the main character?  Who-real or fictional-would you say the character reminds you of? 
Sebastian is loyal in love, almost to a fault.  With his heightened imagination and idealistic view on life Sebastian reminds me of Michael Tolliver, a fictional character in Armistead Maupin's Tales of the City series of books.
When did you first decide to become an author?
Since childhood I have always been crafting words. But as soon as I entered my MFA in creative writing program at The New School I realized that I could actually be an author, felt it in my bones.
Is this the first you've written?
The Truth About Goodbye is my debut novel, however I have been developing other projects alongside its path to publication.
What do you do for work when you're not writing?
At present I'm fortunate to be writing full-time. Before that I worked for several decades as an actor, singer, and dancer. As well, I have taught dance and fitness.
How much time do you generally spend on your writing?
Writing is my full-time vocation. Up early. Gym or yoga and meditation, Then: I write all day long (of course with breaks along the way for food and domestic obligations).
What's the best and the hardest part of being an indie?   
Best: I make all the decisions. Hardest: I make all the decisions.
Would you go traditional if a publisher came calling?  If so, why?  
For the right project, yes, I would go traditional. If I had access to financial resources that a traditions entity would provide and access to the right artistic resources (creative team) I would do consider a traditional publishing deal.
Is there something in particular that motivates you?
My motivation to write is definitely self-expression, a vehicle for me to understand who I am in relationship to the world around me; and with a hopeful result that readers connect with my vision.
Which writer, living or dead, do you most admire?
I'm intoxicated with Virginia Woolf's voice
Which book do you wish you could have written?
To Kill A Mockingbird by Harper Lee
https://indiereader.com/wp-content/uploads/2017/12/the-truth.jpg
346
224
IR Staff
https://indiereader.com/wp-content/uploads/2016/12/ir-logo-2017.png
IR Staff
2017-12-26 11:39:58
2017-12-26 11:39:58
Russell Ricard on being an indie: Best - I make all the decisions; Hardest - I make all the decisions