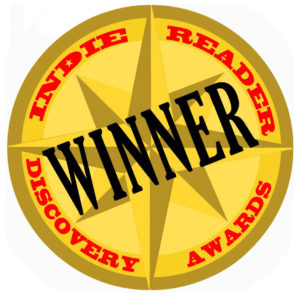 Mists of The Serengeti came in second place in the fiction category of the 2017 IndieReader Discovery Awards, where undiscovered talent meets people with the power to make a difference.
Following find an interview with author Leylah Attar.
What is the name of the book and when was it published?
Mists of The Serengeti, published: January 29th, 2017.
What's the book's first line?
If you had asked Jack Warden what his favorite things were before that afternoon, he would have reeled off a list without hesitation: black coffee, blue skies, driving into town with the windows down, Mount Kilimanjaro wreathed in swirling clouds in his rear-view, and the girl who owned his heart making up the words to the song on the radio.
What's the book about? Give us the "pitch".
Mists of The Serengeti is about two ordinary people, living worlds apart, who set out to achieve the extraordinary. Bound by the events of a tragic afternoon, a reclusive coffee farmer in Tanzania and a teacher from the English countryside find love and salvation as they make three stops to rescue three children across the vast plains of the Serengeti – children who are worth more dead than alive.
There are multiple themes and layers running through this book, including the interconnectedness of people, events, and circumstances. To quote a line from the book, "Pull a thread here and a life unravels there."
What inspired you to write the book? A particular person? An event?
Mists of The Serengeti is inspired by true events. The seeds for this book were planted after I met with an optometrist who had just returned from a trip to Tanzania. Dr. Nasmo currently resides in the U.S., but was born in Tanzania. As a child, he suffered from poor eyesight, a condition that went uncorrected until a volunteer mission came to his village and fitted him with glasses. So impactful was this gift of sight, that he based his career around it. He now makes annual trips to Tanzania to help prevent blindness and vision impairment by providing free eye exams and glasses in rural areas.
On this particular trip, Dr. Nasmo visited an orphanage for children with albinism. Tanzania has one of the highest concentrations of albinos in the world. People with albinism lack pigment and usually have a number of eye conditions, including poor vision and sensitivity to light. Vision is not the only issue that children with albinism struggle with in parts of Africa. Thought to have magical powers, their body parts are bought and sold for thousands of dollars on the black market, for use in potions said to bring wealth and good luck.
This was not the kind of material I would have thought to incorporate in a romance novel, but it made an impact that was impossible to ignore. The storyline crystallized around bits and pieces of various articles and documentaries that I followed up with, but it felt too big and too real for me to relay. I didn't know if I could do it any justice, but it kept knocking and knocking until I opened the door and let it in.
What's the most distinctive thing about the main character? Who-real or fictional-would you say the character reminds you of?
Rodel, one of the main characters in Mists of The Serengeti, reminds me of Bilbo Baggins in J.R.R. Tolkien's novel, The Hobbit. Just as Bilbo's life revolves around the shire where he's living a safe, cozy life until Gandalf arrives with a mission for him, so Rodel has her nose stuck in her books until her she loses her sister and finds herself an ocean away (unlike Bilbo, however, she does not have the hairy feet). In stepping outside her comfort zone, she finds joy, growth, strength, and courage as she embraces the adventure. I think we can all relate to the feeling of having achieved something life-affirming and meaningful when we take on our challenges and rise above them.
What's the main reason someone should really read this book?
Read this book if you're looking for something different, something that's both a love story and a life story. Read this book if you'd like to be transported to the lush backdrop of the Serengeti. Read this book if you enjoy main characters that are flawed but evolve into everyday heroes. Read this book if you want side characters that inject humor and levity into the storyline. Read this book if you are looking for a compelling, emotionally resonant tale of the unknown ways in which we are all connected.
"Sometimes you come across a rainbow story—one that spans your heart. You might not be able to grasp it or hold on to it, but you can never be sorry for the color and magic it brought."
Is this the first you've written?
Mists of The Serengeti is my third full-length novel. The first two were 53 Letters for My Lover and The Paper Swan (a New York Times/USA Today bestseller).
What do you do for work when you're not writing?
My day job is in health care. Juggling two careers is a bit of a challenge, but it's worth every busy, crazy moment.
How much time do you generally spend on your writing?
A lot of the writing goes on in my head. When I actually sit down to get it on paper, I'll usually go for two hours in the morning before heading to work.
https://indiereader.com/wp-content/uploads/2017/06/mists-2.jpg
500
335
IR Staff
https://indiereader.com/wp-content/uploads/2016/12/ir-logo-2017.png
IR Staff
2017-06-20 11:41:54
2017-06-20 11:41:54
Leylah Attar on her IRDA Winning MISTS OF THE SERENGETI