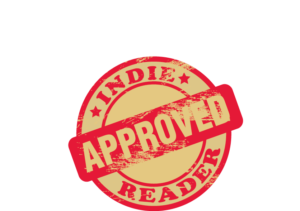 BLOOD DIVINE received a 4+ star review, making it an IndieReader Approved title.
Following find an interview with author Greg Howard.
What is the name of the book and when was it published?
BLOOD DIVINE was published August 31, 2016.
What's the book's first line? 

They stood side by side, straddling their bicycles between two vine-choked, stone columns that guarded the entrance to Warfield.
What's the book about? Give us the "pitch". 

A guarded playboy struggling to suppress the dark power stirring inside him becomes a pawn in an ancient war between two supernatural races.
What inspired you to write the book? A particular person? An event? 

The opening prologue is a ghost story that really happened to me when I was eight years old—up to a certain point. We lived just down the road from a deserted antebellum rice plantation that was widely believed to be haunted. Why we always rode our bikes down there to explore, I have no idea. We had more than a few scares, but the event that I used in the prologue inspired the whole story.
What's the main reason someone should really read this book? 

Readers who enjoy stories about vampires and witches will find a fresh take on the origin of those supernatural creatures that weaves in Biblical mythology.  Also, anyone who loves a suspenseful ghost story won't be disappointed either.
What's the most distinctive thing about the main character?  Who-real or fictional-would you say the character reminds you of? 
Cooper is a man haunted by a power inside him that was born of both good and evil. He constantly struggles to find a balance that won't destroy him and everyone he loves. His inner struggle actually reminds me a little of Frodo's in The Lord of the Rings when he is tempted by the allure of the ring.
Additionally, you can choose to answer any or all from the following ten:
If they made your book into a movie, who would you like to see play the main character(s)?
Sam Heaughan (the guy on the left).
Is this the first you've written?
I have stopped and started novels over the years, but BLOOD DIVINE is the first that I completed.
What do you do for work when you're not writing?
I am an executive in the music business in Nashville and I sing in a 140 voice community choir.
How much time do you generally spend on your writing? 
I get up every weekday morning at 4am to write for 2-3 hours, and then most all day Saturday and Sunday.
What's the best and the hardest part of being an indie?  
Doing everything yourself while still trying to be creative and write new stories.
Would you go traditional if a publisher came calling?  If so, why? 
Actually my second book got me an agent and was acquired by Simon & Schuster Books For Young Readers, so I am excited to see what that brings.
Is there something in particular that motivates you?
I would love to write full time. That dream motivates me daily. And a beach house would be nice, too.
Which writer, living or dead, do you most admire?
Pat Conroy. The man had a special way with words and we come from the same region of the country so his stories are so relatable to me.
Which book do you wish you could have written?
The Prince of Tides (by Pat Conroy)
https://indiereader.com/wp-content/uploads/2017/06/blood.jpg
346
217
IR Staff
https://indiereader.com/wp-content/uploads/2016/12/ir-logo-2017.png
IR Staff
2017-06-01 08:54:32
2017-06-01 08:54:32
Greg Howard on how a deserted antebellum rice plantation inspired him to write BLOOD DIVINE