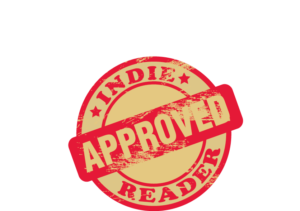 What is the name of the book and when was it published?
Intensive Therapy: A Novel by Jeffrey Deitz, published by Greenleaf Book Group; June 16, 2015
What's the book's first line?
"As Victoria Braun surveyed her closet deciding which suit to wear, she caught sight of the black negligee she had hung on the far side of the rack weeks earlier."
What's the book about? Give us the "pitch". 

Untreated, unrecognized, mental illness kills. As a practicing psychiatrist and psychoanalyst I want to take readers inside good therapy and show them how therapy saves and changes people.  In a way that no book has done in a generation, my novel, Intensive Therapy: A Novel takes readers inside the minds and interconnected lives of young therapist, Jonas Speller, and the patient, Victoria Schone.
Through Victoria's treatment, Jonas, who was coming of age as a therapist at the same time that psychoanalysis was evolving into a more interactive process, sees the errors of his training and becomes his own man.
Twenty years later, amidst a family crisis, Victoria reconnects with Jonas for help with herself and her teenage daughter. With both Victoria's children's lives at stake, Jonas's and Victoria's re-engagement leads them see the deeper truths about themselves and their marriages,  ultimately determining the fates of their families.
What inspired you to write the book? A particular person? An event? 

People are fascinated by therapy as was clear by the popularity of shows like In Treatment and The Sopranos. As a lifelong student. teacher and practitioner of therapy, I wanted people to see and taste good therapy from the inside.
Dostoyevsky and Dickens wrote great psychological novels so I saw how the novelist's use of point of view made it possible for readers to journey inside the minds of patient and therapist as well, to show how therapy can respect  the boundaries of propriety while deeply effecting both participants.
In reality, Dr. Melfi, the beloved psychiatrist in The Sopranos, helped Tony Soprano become a better sociopath.  In In Treatment Gabriel Byrne, delivered empty platitudes and his involvement with one of his patients was inappropriate.  I knew I could do better.
Also, I have had patients recontact me after a many year hiatus in therapy; so it is interesting to reconnect with people at different stages of theirs (and my) life.
What's the main reason someone should really read this book? 

The reader of my book will get a look at therapy like no other work of fiction has presented. They will learn a lot about how therapy works and may, as several reviewers have pointed out, develop some insight into their own selves and their relationships.