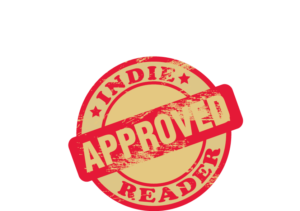 Mystic of the Midway received a 4+ star review, making it an IndieReader Approved title.
Following find an interview with author A.A Blair, author of Mystic of the Midway.
When did you first decide to become an author?
I was very young. I think my first real epiphany was around 8 when I was a dungeon master for a game of D and D with my friends. We ended up meeting after school and recess and shifted from playing a role playing game to co-creating a fantasy narrative. I think that was when I realized I really enjoyed story telling. Writing became an outlet for me shortly after, whether it was creating comics, poems, short stories, screenplays, articles, blogs, novels writing has been a part of me for as long as I can remember.
Is this the first book you've written?
No this isn't the first book I've written, but it is my first publication as a creative writer. I've written many things along the journey, thankfully not all are in print 😊
What do you do for work when you're not writing?
My day job is a professor of project management. I stay involved with my community as a board member for my local library and am working towards a doctorate degree in public administration.
How much time do you generally spend on your writing?
I spend a lot of time writing, but not always in a creative capacity. My creative writing comes in waves. When I have a project I'm working on I try to devote about 15 hours per week to writing. But the writing activities change at different stages of the book lifecycle. I spend less time writing and much more editing when we're getting ready to go to print. When nearing book launch there is still writing, but in the form of press releases and email communications to book retailers and various audiences.
What's the best and the hardest part of being an indie?
Not having all the resources available to you throughout the writing process, so a lot of time is manufacturing them. Participating in writing groups to help improve your writing, finding people who can play different roles: editor, advertiser, reviewers. Much of this is either self funded, or built through hard work and time, all of which are unpaid. There are sacrifices associated with the journey, but I think if one experiences success there's a greater appreciate because you have invested your time and energy in all facets of the book.
What's a great piece of advice that you can share with fellow indie authors?
Build relationships, connect with people, have a budget in mind, and don't be afraid to ask for help. You'd be surprised how many people are willing to support the arts. And how willing artists are to support each other. One of my early success stories was to talk to my local independent book seller. They helped connect me with local authors, and one particularly successful author, who was willing and almost eager to connect and share his advice and experience.
Would you go traditional if a publisher came calling?  If so, why?
I would, for the experience. I'd like to see the result of access to greater resources: editing, cover design, marketing, distribution, etc. But I think I'd reserve the right to go back to being indie once I've learned the process. As an indie you often don't know what you don't know and the larger publishers are a magical place where authors go to achieve fame and fortune. Of course this isn't the case, but until you experience it first hand the intrigue is always there.
Is there something in particular that motivates you (fame? fortune?)
I love to write and have been doing it for a long time without any fame or fortune (or prospect of it). I like to write because I feel I have stories to tell and insights to share. Something that motivates me are the reactions to my writing, good or bad. They help me grow both as a writer and as a person.
Which writer, living or dead, do you most admire?
There are so many. I always admire world builders like CS Lewis and Tolkien, the classic dramatists Sophocles and Euripides and the humorists like Douglas Adams and Oscar Wilde. I really admire writers who can bring many of those elements together like Judy Blume, Roald Dahl and David Walliams.
Which book do you wish you could have written?
I don't know if there is one. So much of what I get from books are perspectives and stories that I never imagined. They are external and part of my love for them is the 'new' they give me. I would love to write something that became a handbook to a generation like the Catcher in the Rye, The Outsiders, The Hate U Give, that would be the ultimate honor as a writer.