IndieReader Discovery Awards Signup Form
* indicates a required field
IndieReader Discovery Awards Sponsored By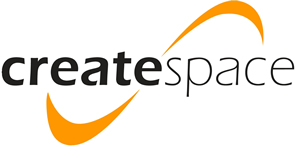 Whether you're entering a print or an ebook book, complete and submit the online entry form.
The IRDA entry fee is $150 per title per category. There is a $50 fee for each additional category entered.
The IRDA's have two main categories (fiction and non-fiction) and 49 sub categories (listed here).
You can enter your book in more than one category, but an additional $50 fee is charged for each category entered.
Only one entry form is required per category, however, if more than one title is submitted, you must complete a different entry form for each.
The preferred method of payment is via PayPal, although personal checks and money orders are also accepted. Please note that if you pay by credit card the charge on your credit card statement will either show up as IndieReader or IndieBooksellers.
Two copies --total-- of each title must be submitted, no matter how many categories are entered. If possible we request one book in paper format and one book in e format. Books will not be returned.
Submitting a paper book
If you've paid via PayPal, include a copy of the confirmation when sending your books. You will receive a confirmation email when we receive your books.
If you will also be submitting a book in e format, it is only necessary to send one paper copy. If you are not submitting an ebook, please send two paper copies. Books will not be returned.
Paper books should be sent to:
IndieReader
PO Box 43121
Montclair, NJ 07043

Submitting an eBook
Ebooks should be submitted in a format readable by a Kindle (.prc/.azw/.mobi) or an iPad/Sony/Nook/ Kobo (epub).
If you are gifting the book via Amazon or B&N, please be sure that we are able to access 2 copies.
Ebooks should be emailed to:
ebooksubmission@indiereader.com